A lot of people in the taxidermy world would like to stuff a woman named Kat Su.
She's the creator of a website called Crappy Taxidermy , which focuses on the most bizarre and awful examples of stuffed creatures she can find.
There's the brown bear that has a seemingly drunken grin. And don't forget about the dead cat with two wings attached to it that's used a ceiling fan.
In the five years since she launched the site, Su has gotten a mixed reaction from the creators of the images she selects.
"Some people have a great sense of humor and send me photos of their worst work," she told The Huffington Post. "Others yell at me and demand I take their photos off the site."
Now Su has now taken the most ineptly stuffed animals and lambasted them in a book, "Crap Taxidermy," which will be published Sept. 9.
Decorating her New York apartment sparked her interest.
"I was looking for new decorations and wanted to add some taxidermy," she said. "A lot is really awful."
That's not necessarily a bad thing, she emphasized.
"If something is poorly made or just weird, it makes me smile," she said.
For a long time, Su was just a collector, but she developed a new appreciation for professional taxidermists when she attempted to make her own while writing the book.
"It's a lot like sculpture and it's very easy for it to go wrong," she said. "I was doing it with a friend and she felt an enormous amount of responsibility because she wanted to honor the spirit of the animal."
Su was more worried about something else.
"It doesn't smell very good," she said. "I had to keep dabbing Vicks Vapo-Rub under my nose."
Before You Go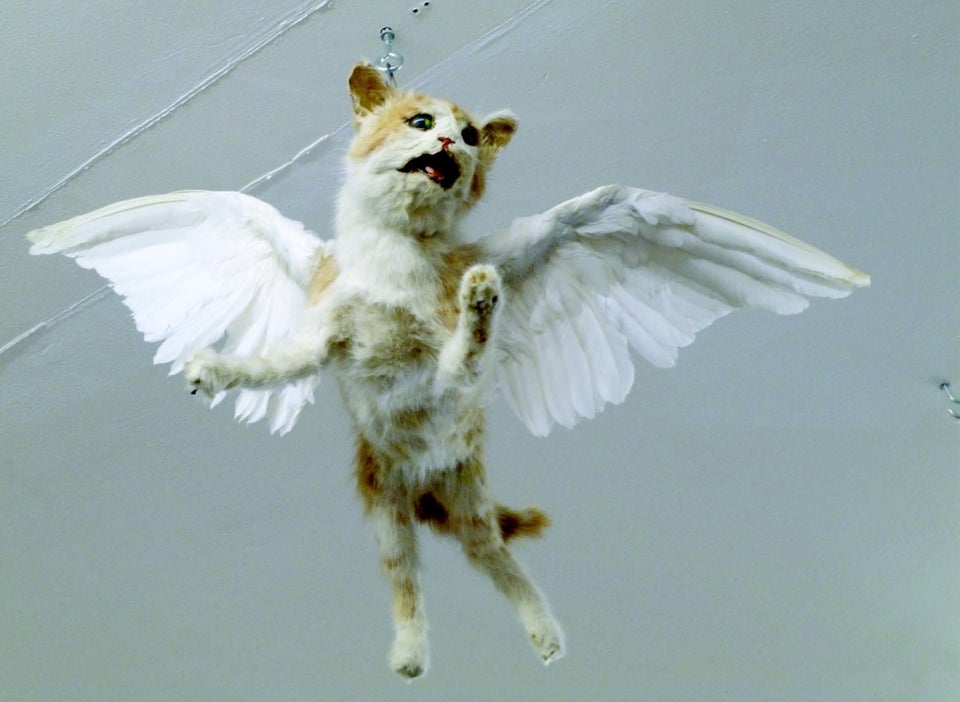 Crap Taxidermy
Popular in the Community