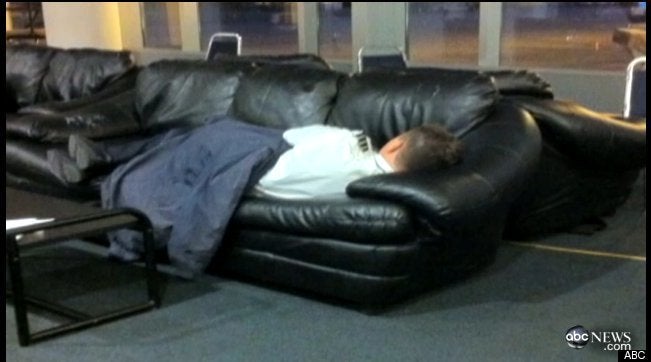 An ABC News report that airs Wednesday on World News and Nightline shows the conditions many pilots are forced to deal with when trying to sleep between flights by showing inside pilot's airport "crash pads."
Pilots curl up on reclining chairs with one thin blanket. Stacked up in double beds that look less than comfortable (24 of them in one room), these ironically, or disturbingly named sleeping spaces are actually a step up from from some situations says
Mary Schiavo, Former Inspector General of the Department Of Transportation says in the report, "You can't get a good nights sleep with people coming and going, this is actually better than what a lot of people have to endure."
To put things into perspective, these are the men and women whom are responsible for the lives of hundreds of people every day they "step into the office."
That office happens to be the cockpit of a plane usually featuring more buttons and things to pay attention to than most human beings could handle in an alert state, much less while fighting off sleepiness.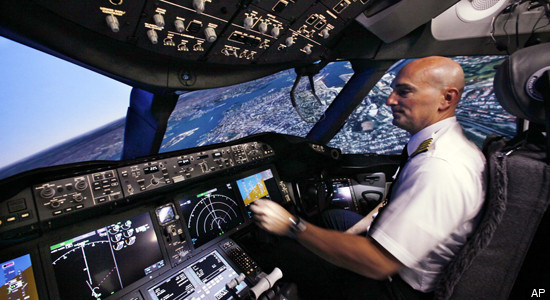 It takes a special kind of person to work those dials for 16 hours at a time.
Consider the following poll of 389 pilots by public broadcaster NRK where the results showed that, "two percent (of pilots) admitted they 'often' fell asleep behind the controls without alerting their co-pilot, while 48 percent said they dozed off 'once' or 'rarely.'"
Related