A haunting photo of a deadly crash scene has gone viral because of what it appears to capture.
The roadside photo shows a crowd gathered around a motorcycle crash victim. Above the first responders' heads hovers a transparent shadow eerily resembling a human figure.
In the stirring Facebook photo, truck driver Saul Vazquez says he rolled down his window before snapping the scene along Highway 15 near Stanton, Kentucky, on Tuesday afternoon.
"Zoom in and pay attention to the shadow just off the top of the state trooper hat," he wrote.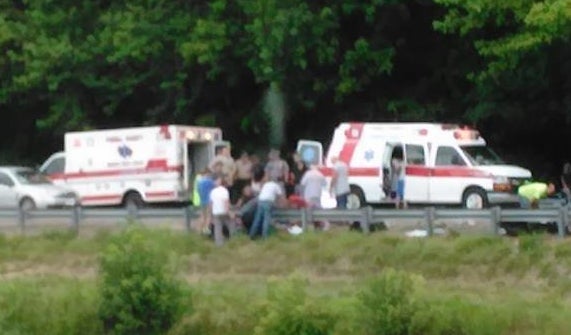 He suggested that he didn't know what happened to the victim at the time, writing, "I hope everyone involved is okay!!"
Vazquez told the station the picture had not been altered.
The photo has been shared on Facebook more than 7,600 times as of Thursday. Many commenters called it "freaky" and "amazing," and suggested it shows the victim's spirit or some other supernatural entity.
"It almost looks like Mary," Q13 reporter Marni Hughes said of its resemblance to the Virgin Mary, who is often seen with outstretched arms. "I don't know. It could be an angel. It certainly looks like something."
"It seems like the figure is sort of gesturing to him," chimed in reporter David Rose, "so other people think that it's the body going up, hopefully to heaven."
Vazquez did not immediately return a request for comment.
Before You Go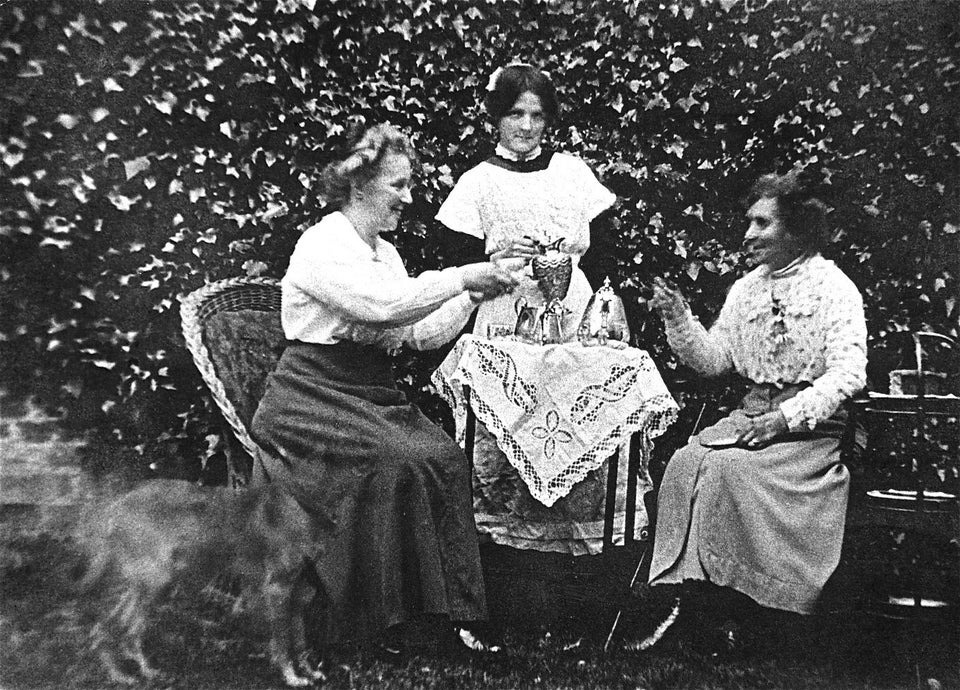 Ghost Images Through The Years
Popular in the Community