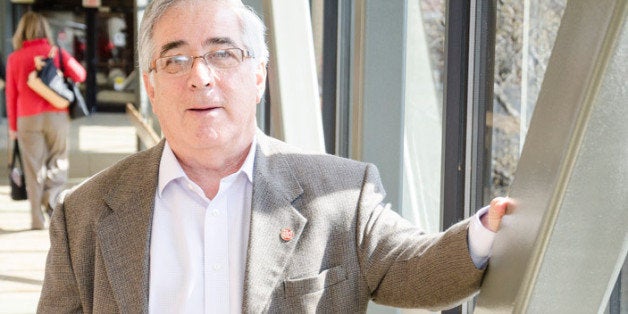 The Rochester-based real estate mogul who died in a plane crash Friday was known in his community as an innovator who reinvigorated the city's development scene.
Larry Glazer -- who died alongside his wife, Jane, on a trip from New York to Florida -- was the CEO of Buckingham Properties, a Rochester, New York real estate company which owns buildings including Midtown Tower and Xerox Square, the Rochester City Newspaper reported in July.
"The City of Rochester has lost two heroes," Rochester Mayor Lovely Warren wrote in an email to The Huffington Post. "It is difficult to put into words how much Larry Glazer has meant to our community. Larry worked hard to return a sense of vitality and excitement to our Center City. His efforts helped to lift our spirits and restore our sense of optimism. He has been a treasured friend and partner."
Rochester station WROC reports that the Glazers, both 68, were last seen at the airport on their way to return home to Naples, Florida. They had two sons, Rick and Ken, who work at Buckingham Properties. Family members didn't immediately return calls for comment.
The news has already spread throughout the Rochester area, where Glazer is known not just for reshaping and revitalizing the city, but for being a kind-hearted family man.
"He's small in stature but you feel his presence when he walks in the room -- he's the nicest guy you could possibly imagine," said Kurt Ziemendorf, VP of Operations for Landsman Real Estate Services, another top development firm alongside Buckingham Properties.
"He's also one of the biggest developers in the area, he's a major catalyst in turning around Rochester as far as real estate is concerned," Ziemendorf told The Huffington Post. "This is a major loss to his family, his real estate family, and the city as a whole."
President of the Rochester Downtown Development Corporation, Heidi Zimmer-Myer, told the Rochester City Newspaper that Glazer was an accomplished pilot and well respected in his community.
"There are some people who are not replaceable, and he is one of them," Zimmer-Myer told the paper. "He is brilliant and passionate about this community. There's no one like him."
The Democrat & Chronicle reports that the small plane, which was unresponsive for hours and had two F-15 fighter jets scrambling to its location, is registered to Glazer.


More from the the Democrat & Chronicle:
An online flight tracker website, flightaware.com, shows an errant plane south of Florida, but lists it as a Socata TBM-900 with a tail number as N900KN. That is the same tail number on the plane registered to Glazer, according to the Federal Aviation Administration and published publicity photos featuring Glazer.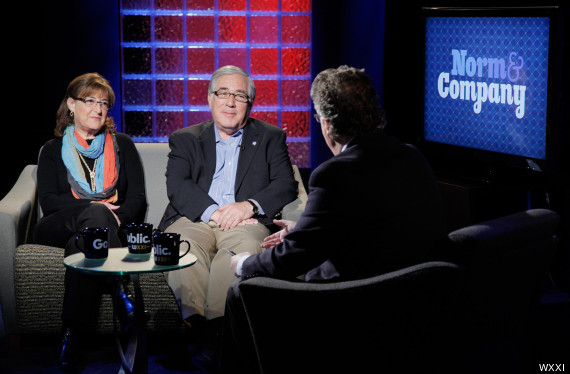 Jane and Larry Glazer on set with WXXI President Norm Silverstein in 2013.