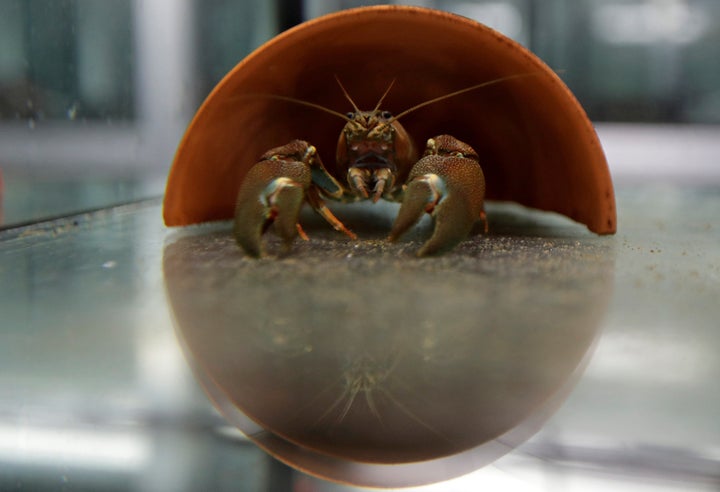 PROTIVIN, Czech Republic (Reuters) - Crayfish equipped with high-tech sensors have been drafted in by a Czech brewery in its quest to keep their water supply pure.
The Protivin brewery in South Bohemia has placed the creatures, which react quickly to changes in their aquatic environment, in fish tanks through which is pumped water from the same natural source that the brewery uses.
The animals are fitted with infrared bio-sensors which monitor their heartbeat and movement. Data is analyzed by a computer, and any changes in the animals' body or behavior flags a change in the purity levels of the water in its tank.
"When three or more crayfish are moving or change their pulse activity, we know that the water parameters have changed. We can react quickly because we have the result within three minutes," head brewer Michal Voldrich told Reuters.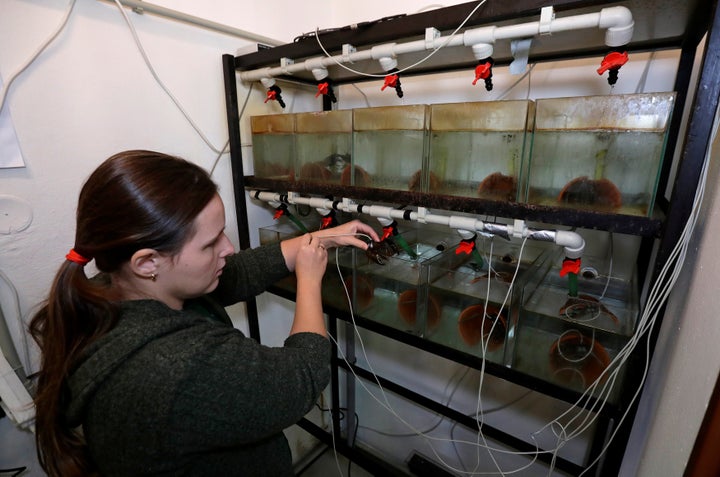 The water system was developed and patented by scientists at the Faculty of Fisheries and Protection of Water at South Bohemia University at Vodnany.
"We are using crayfish like a living chemical laboratory – like a bio indicator and bio sensor together," said Pavel Kozak, Director of the university's Research Institute of Fish Culture and Hydrobiology.
"The crayfish react very fast on any non-specific change, which is different than any other detectors, which react fast on a very low concentration (of pollution) but only on one specific agent."
Popular in the Community