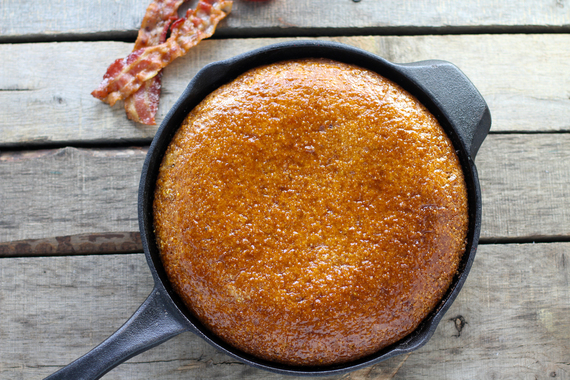 As soon as you hear the words "maple" and "bacon," you know it's going to be good. To me, it really doesn't even matter what words come after those two because maple bacon anything is pretty much amazing. They seem to be such natural partners no matter what you pair them up with. Sweet maple syrup over pancakes or waffles with a side of bacon is a decadent breakfast treat that I'll never turn down. All those ingredients transformed in to maple bacon waffle bread pudding can be breakfast or dessert? You decide!
If you love amazing snacks, this maple bacon caramel corn with pecans is smoky, salty and sweet, all at once. It has addictive properties so consider yourself warned. I'm not joking. You won't be able to stop yourself from coming back for more, handful after handful. Maple and bacon work together on every level, even at dinner. This maple bacon skillet cornbread is what chili yearns for. It's what soups will swoon for and tender, fall off the bone ribs will shine next to it.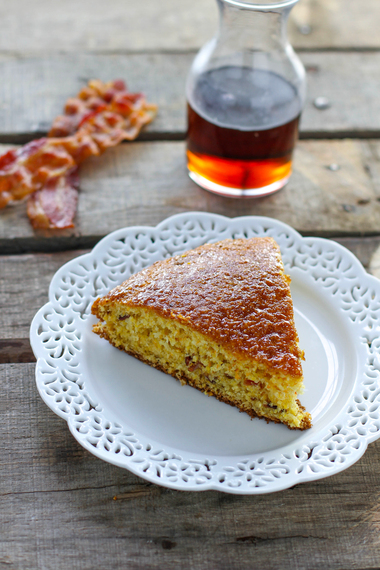 Crisp, smoky bacon is scattered through the maple infused batter then poured into a hot cast iron skillet. Slide that skillet full of goodness into the oven and bask in the scent as your entire kitchen is filled with the sweet smell of fresh cornbread baking to golden perfection. Out of the oven, the warm cornbread is brushed with a maple brown sugar glaze that is the perfect finishing touch to this already amazing maple bacon skillet cornbread recipe.
You definitely want to enjoy this skillet cornbread fresh from the oven while it's still warm. This cornbread recipe is easy to make and will be a smoky, sweet, oh so special side to your dinner or just for snacking all by itself.
About Kate
Kate babbles about all things food on her own blog, Food Babbles, and about feeding her girls the best way. Here on Food Fanatic, she wows us with her commitment to homemade, fresh baking, week after week.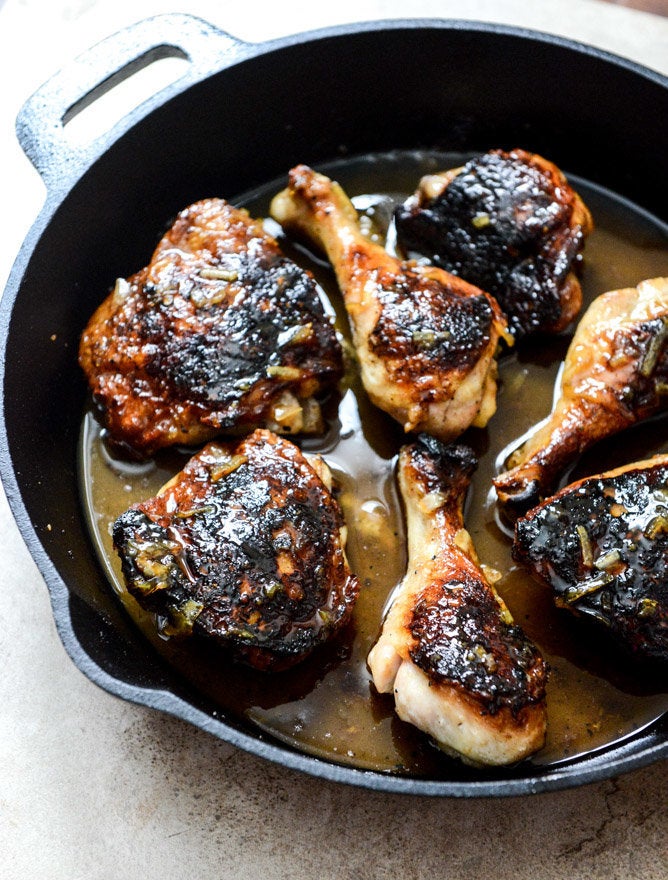 The Best Cast Iron Skillet Recipes