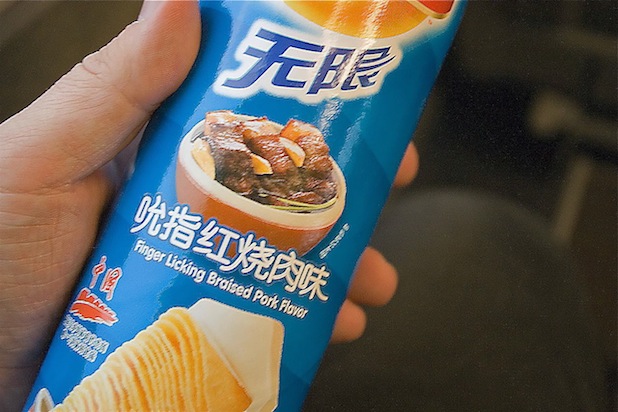 These days people expect instant gratification. From finding where you parked your car to checking movie times on the go, 'there's an app for that.' In the same vein, no longer do you need to sit down and order a full meal. Now, there's a chip for that!
In the mood for a cheeseburger with all the fixings? Try Wise Smokin' Grill Burger N Fixin's Flavor Potato Chips. Want a drink to go with it? There's always Kettle Chips Cheddar Beer, or even Intoxi-Tators Muy Mucho Margarita Flavored Potato Chips if you're looking for something a little stronger. For dessert, chili- and chocolate-flavored potato chips are an option, or if you're feeling a little healthier Lay's offers fruit-flavored potato chips ranging from blueberry to kiwi. Fruit? That's right.
Do some digging and it's quickly clear that there's no limit to the flavors that chip companies have come up with. Walkers produced a line of potato chip flavors by country including (but definitely not limited to) South African Sweet Chutney, German Bratwurst Sausage, French Garlic Baguette, and Italian Spaghetti Bolognese. There is also an abundance of seafood-flavored chips. Pringles' chips range in flavor from seaweed to soft-shell crab. You can find chip flavors as tame as Herr's Baby Back Ribs Rippled Potato Chips to Calbee's Okonomiyaki Chips (a type of Japanese pan-fried battercake).
All these crazy flavors get you thinking. What flavor combinations would you like to see? How about Hanukkah chips, flavored with apple sauce and sour cream? Or bone marrow-flavored potato chips? Poutine chips flavored with cheese and gravy? Hong Kong street vendor fishball flavor? Serrano chile and yogurt? Once you start thinking up crazy flavors it's hard to turn off. Creamy avocado. Chile con queso. Peanut butter and jelly with salt. Kimchi. Sesame and bonito flake. Chicken adobo (Canadian chicken chips meet British salt and vinegar chips, and somehow have a Filipino baby). And for those who like heat, Bhut Jolokia flavoring? You see how easily the chip companies could come up with their crazy flavors.
Until these flavors become a reality, consider our picks for the top ten crazy chip flavors that have made it to supermarket shelves.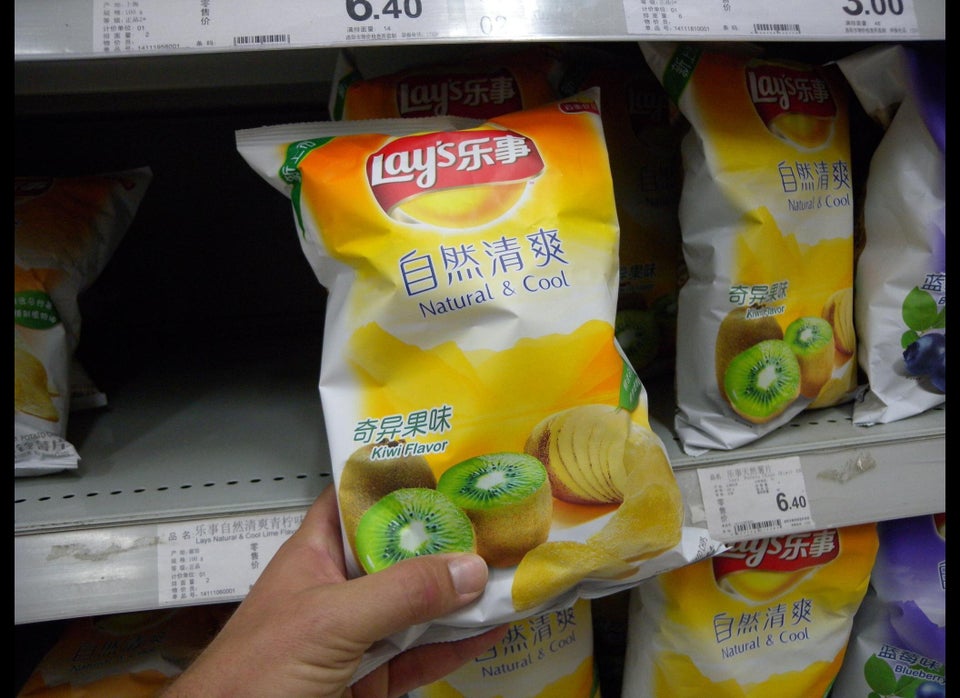 10 Crazy Potato Chip Flavors
More tasty snack stories from The Daily Meal