As of Thursday afternoon, 19 reviews were listed on the site, all rating the film "fresh." It's possible the score could change as more come in, but it's a promising start.
Directed by Jon Chu and starring Henry Golding and Constance Wu, the film has yet to hit theaters worldwide ― it's slated for release in the U.S. on Aug. 15.
"Crazy Rich Asians" is a glitzy story that follows New York professor Rachel Chu (Wu) on a trip with her boyfriend, fellow professor Nick Young (Golding), to his family's home of Singapore. While meeting the family is stressful in and of itself, Nick's is far from what Rachel expected because, well, they're crazy rich. From wild wealth to drama with his relatives, Rachel's ride in Asia deals with love, family, and the price of happiness.
As the first big-screen release in more than two decades with an Asian-majority cast, the film marks a major moment for the Asian community.
"Before ['Crazy Rich Asians'], I hadn't even done a tiny part in a studio film ... I never dreamed I would get to star in one ... because I had never seen that happen to someone who looked like me," she wrote.
When the jade-carpeted premiere happened earlier this week, some even quipped that the event was "Asian prom."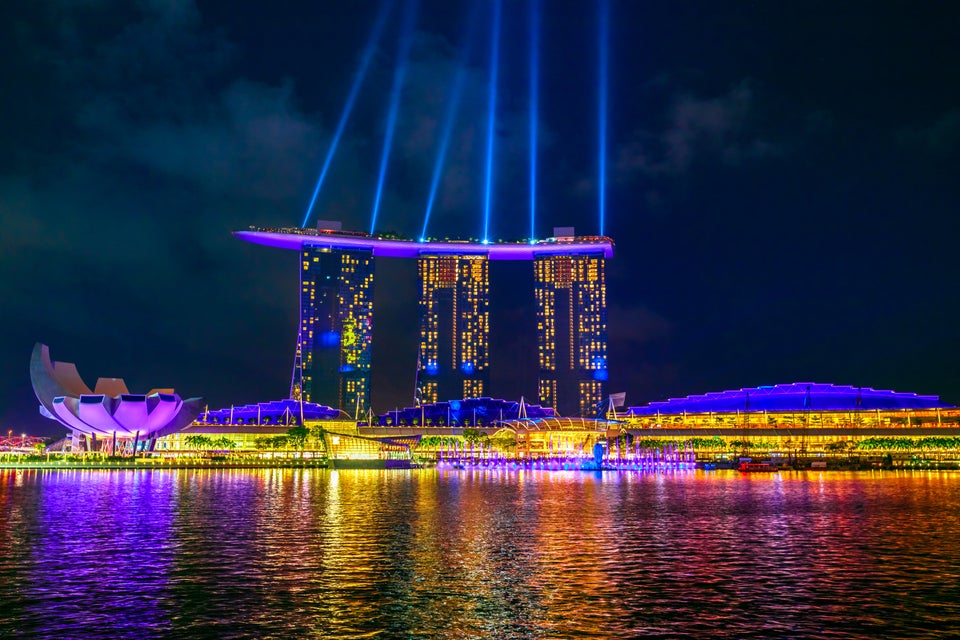 "Crazy Rich Asians" Locations You Can Visit IRL