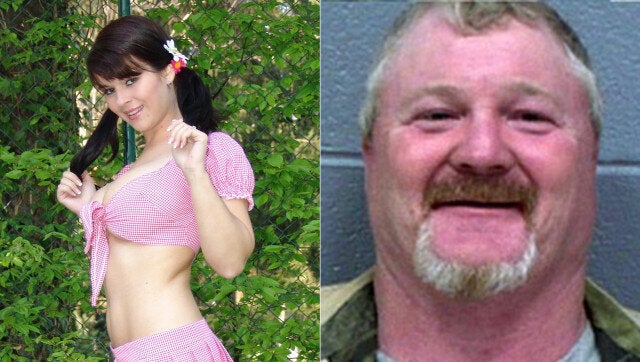 Recently, the star's cousin, "Crazy" Tony Lindsey, expressed interest in starring in a hillbilly-themed porno, provided he doesn't have to adopt a cheesy adult-film moniker
It sounds crazy, but Lindsey may soon get his chance.
Assence Productions, a Los Angeles-based porn company, hopes Lindsey will agree to star in an X-rated spoof of the show. It's tentatively titled, "Here Cums Honey Poon Poon."
Producer Mike Kulich said Lindsey would be able to star in five scenes and have final choice of his onscreen partners.
"Really, any girl can be made up to look like a redneck," Kulich told The Huffington Post. "There is 'country porn,' where the girls wear flannel shirts and tight jean shorts, but 'hillbilly porn' is more comical, so I'd think you'd play up the bucktoothed angle."
"The Sexxxtons would be good because it fits the inbreeding stereotype," Kulich said. "They're the real deal, but I don't know if they'd do it."
No word on if Lindsey has accepted the offer -- or if he's even heard about it. A TLC spokesperson had no comment when asked about the titillating topic.
Kulich is hopeful that Lindsey will be crazy about the offer.
"If he signed today, we could probably have something ready to sell by Valentine's Day," he said.
Related
Popular in the Community