And the award for funniest video from this year's mayoral election goes to... Crazy Joan From The Upper West Side Explains Why She No Longer Supports Bill De Blasio!
"Joan, Upper West Side" calls in to talk about the mayoral race when host John Schiumo asks if she supports the new frontrunner, Bill de Blasio. And, well, take it away Joan:
No, I was at first because of this stop-and-frisk—which I'm totally against—but when I saw him on the street with his entourage, I had gone up to him and introduced myself and told him how active I was in liberal politics, and I said to him, 'You're not going to end stop-and-frisk in Manhattan, right? Just in Staten Island, Brooklyn, and Queens (and I'm still up in the air about The Bronx). And he said 'Why should I not have it in Manhattan?' And I said, 'Ugh, you can't expect us to live by the same rules we dictate to other people for heaven's sake! Just because people like me are against stop-and-frisk in places like Brooklyn and Queens and Staten Island doesn't mean we don't want it to continue in Manhattan! I mean: Manhattan is special. We are New York! Brooklyn and Queens and Staten Island, I....I don't even like talking about those kinds of places!
Assuming Joan must be kidding, Schiumo chuckles and asks her if she's being sincere.
"No! No! I'm being sincere!" Joan says, seemingly offended that Sciumo thought she was being funny.
"Affordable housing," she begins. "I mean, New Yorkers accept that kind of thing in the boroughs, but you don't want those people living around you!"
Also, Joan says she's voting for Christine Quinn.
Eventually Schiumo has to cut Joan off.
"Say no more than you've already said," he says. "There's Quinn's base for you."
Just stop whatever you're doing and watch the whole video.
Related
Before You Go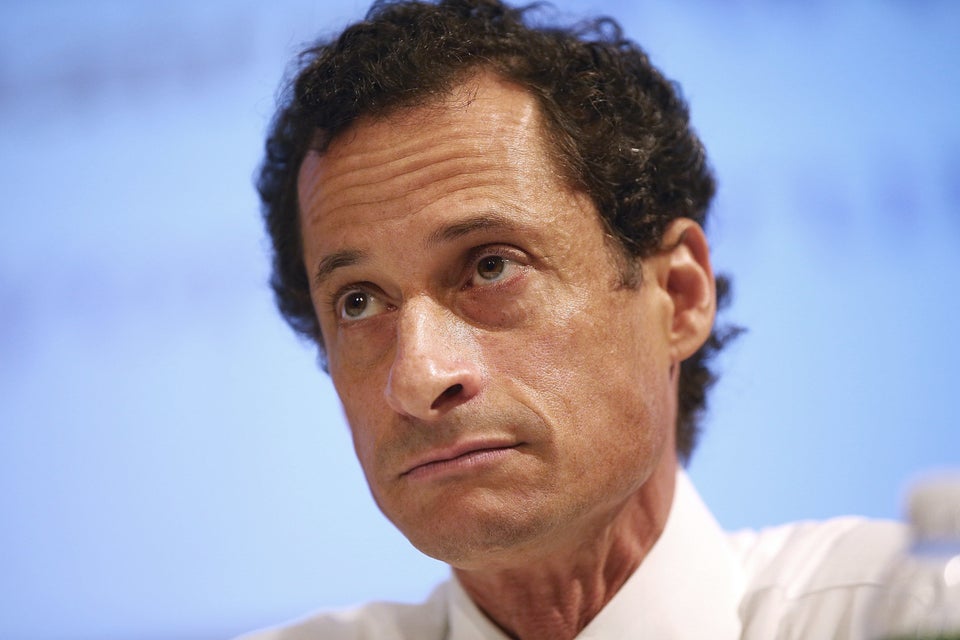 Anthony Weiner's Uncomfortable Faces
Popular in the Community