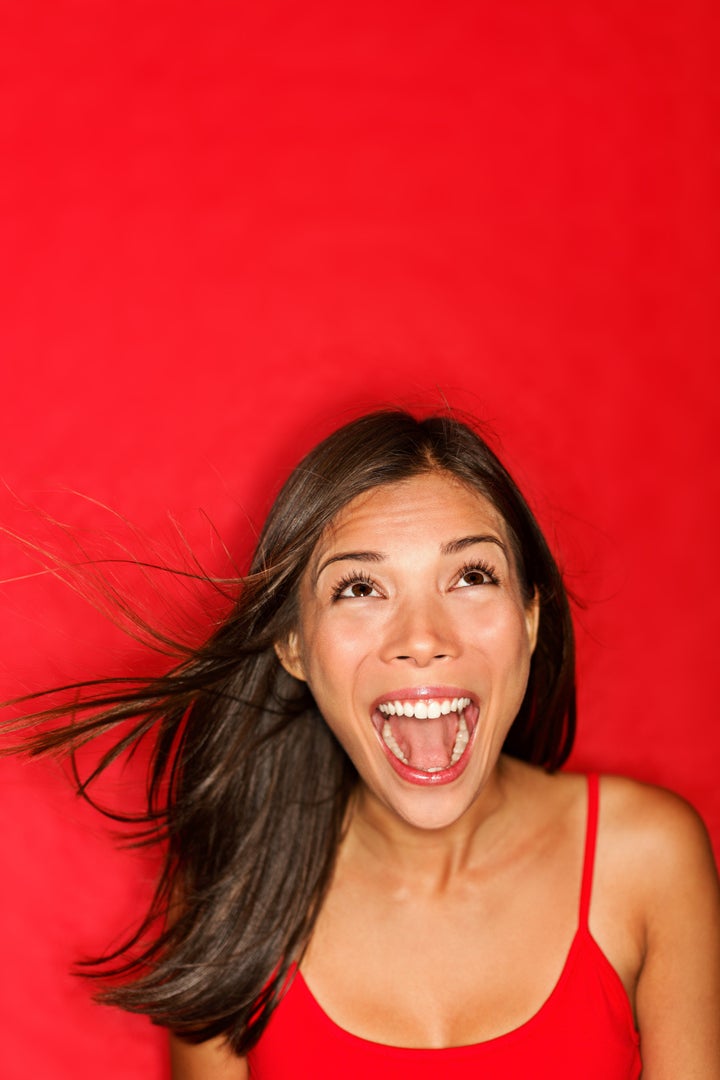 "I'm just following my crazy intuition."
The word "crazy" slips in so easily.
I hear women calling themselves crazy all the time. I noticed it today in a Facebook post where a young writer wrote, "Yes, I am taking two online classes at once because I am crazy/they happened to be at the same time." Here she might have easily said, "ambitious," "hungry for knowledge" or "turned-on about learning." But she chose "crazy."
A friend of mine who is starting a business called herself "Crazy Jen" the other day when she was talking about her business ideas. She might have called herself "creative" or "risk-taking." I don't notice men calling themselves crazy when they make bold or risky choices. Think of literature and the archetypal Mad Woman in the Attic; the roles for women have often been angel caretaker or deranged and unstable; neither describes who we are as human beings. When we call ourselves crazy, we throw ourselves back up in the attic.
I jumped in when Jen was talking and said, "Don't call yourself crazy, it's disempowering." Another woman recently said the same thing to me. I was talking about "following my crazy intuition." I have been making choices in my life which, on the face of rational American scrutiny do not make sense (for example, my instinct to spend 3-4 months in Buenos Aires this fall). She stopped me short, because I could feel that she was right. Every time I call myself "crazy," I send a message to myself that I am being inappropriate. The words we choose to describe ourselves have an energy and we can actually feel them.
Call yourself crazy. How does it feel?
There is also a notion of crazy that connotes enthusiasm; "passionately preoccupied" is another official definition. We can be "crazy" about a person, a place or a hobby. As women, I think we are also often scared of our passion when it grows, when we get very turned on; we might see passion as dangerous, so we call it crazy.
The overuse of the word "crazy" is a habit, and there's usually another more specific word that describes us better. I, for one, will feel better finding the more specific word.
P.S. I do love Gnarls Barkley's "Crazy" though. Enjoy. :)
To read more about my writing and learn about my group programs for the quirky-minded, visit me at sashacagen.com.
Related
Popular in the Community