There are many great ways to make mashed potatoes, but the basic recipe usually stays the same. There are the potatoes, of course. Butter is a must (unless you're going vegan). Milk or cream are necessary. So too is salt. And garlic is an individual choice.
But the one ingredient that can quickly elevate your Monday-night mashed potatoes into something memorable is all too often forgotten. Folks, we're talking about cream cheese.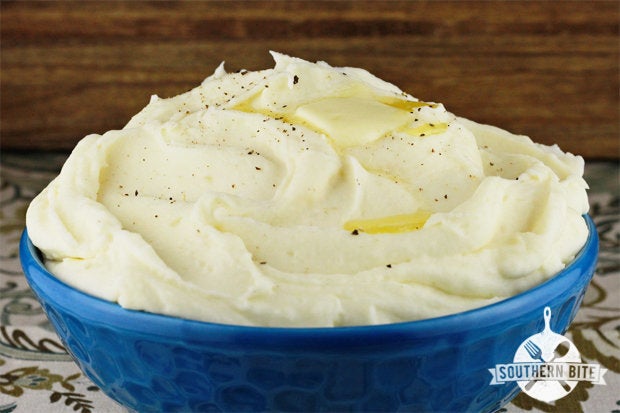 Cream cheese, the soft cheese that adorns our bagels, is responsible for making some of the creamiest, smoothest mashed potatoes this world has ever known. It doesn't take the place of butter and milk. Nope, it's in addition. We know, genius. Martha Stewart's mom swears by cream cheese in her mashed potatoes. And if they're good enough for Big Martha, they're good enough for us.