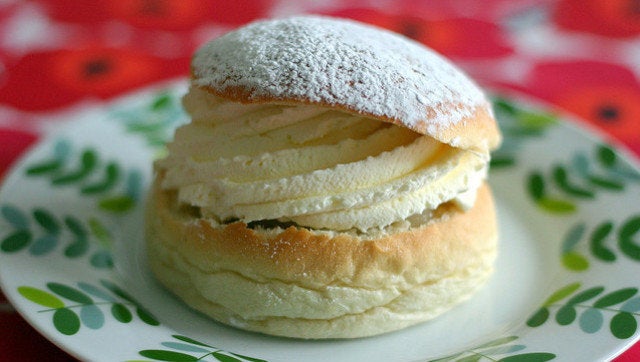 We feel sheepish. Until a few days ago, we'd never heard of semlor. These Swedish cream puffs are traditionally served on Fat Tuesday. And now we want a time machine so we can go back to Fat Tuesday and eat all the semlor.
The cardamom-spiced rolls are filled with almond paste, whipped cream and topped with powdered sugar. Like a more interesting cream puff recipe with an awesome name. Where have you been all our lives semlor? Please enjoy the recipe video below by Malin Nilsson, which is not only delicious-looking, but also beautifully shot and set to music that will make you feel happy.
Have you ever had semlor? Will you make us some? Let us know in the comments!