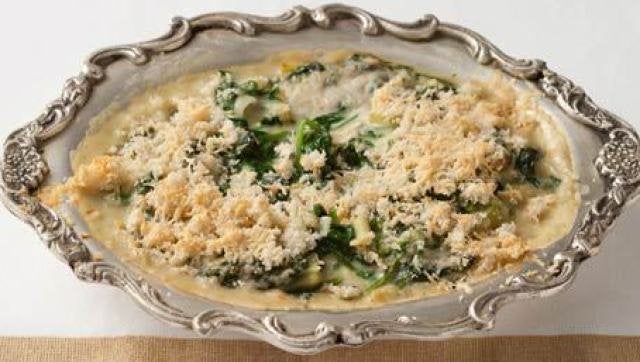 Of all the spinach recipes in all the kitchens, there's none quite as good as a classic creamed spinach recipe. Spinach is high in vitamins and iron for a leafy green, which is why getting it on your dinner table is a good idea. Even if it shows up in the form of a creamed spinach recipe.
Many have reinvented the creamed spinach recipe, rejecting the original due to its high fat content. Michelle Obama's kitchen makes a version that purees spinach with nothing more than oil and shallots for a creamed spinach effect. Others have replaced olive oil for butter in the béchamel sauce. But it's the cream and butter that we love about our creamed spinach recipe, so why would we give that up?
Want more spinach recipes?