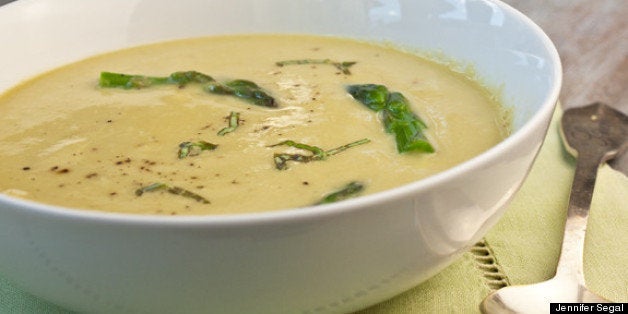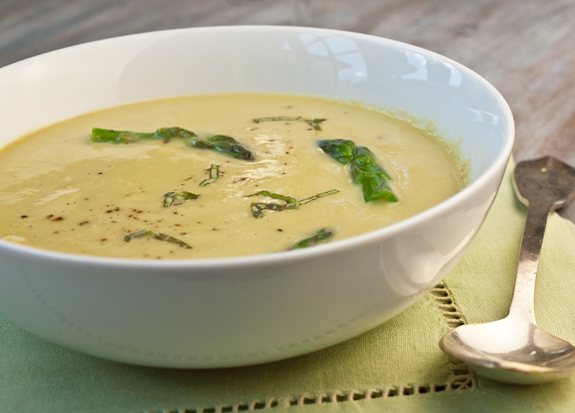 Smooth, mild and gently flavored with lemon and Parmesan, this asparagus soup tastes wonderfully luxurious. No heavy cream is added for a change -- just vegetables, broth and a hint of cheese puréed to silky perfection. I like to serve it with a crusty bread for lunch or a light dinner, especially right now while asparagus is in peak season and there's still a chill in the air.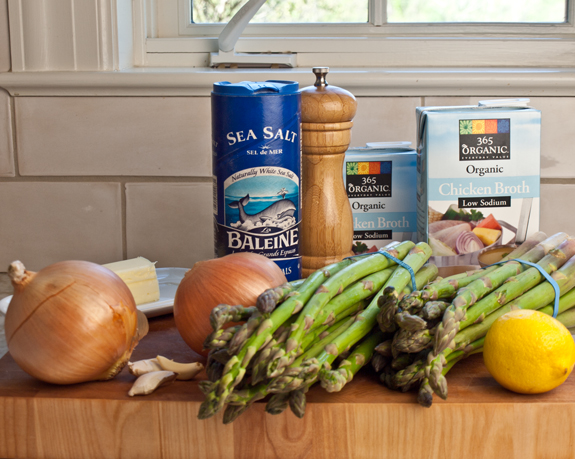 Begin by cooking the onions and garlic in butter until soft.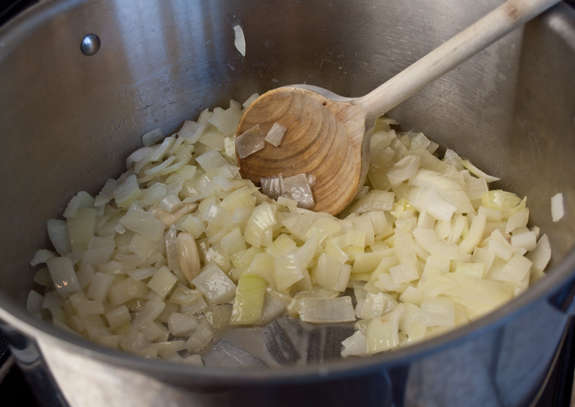 While that's going, prep the asparagus. Trim off the tips (you'll use them for a garnish), then cut the remaining spears into 1/2-inch pieces.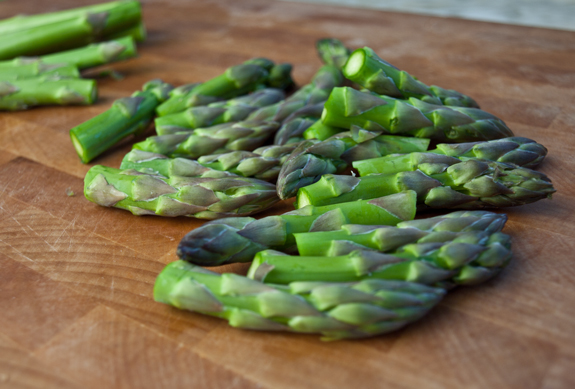 Add the chopped asparagus to the pot, along with the chicken broth, salt and pepper. Bring to a boil, then cover and simmer for about 30 minutes until the vegetables are very tender.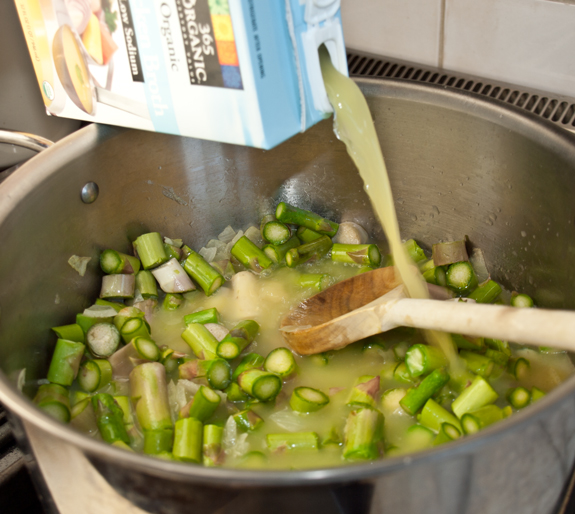 Purée the soup with a hand held immersion blender until smooth and creamy. Alternatively, you can blend the soup in batches in a blender.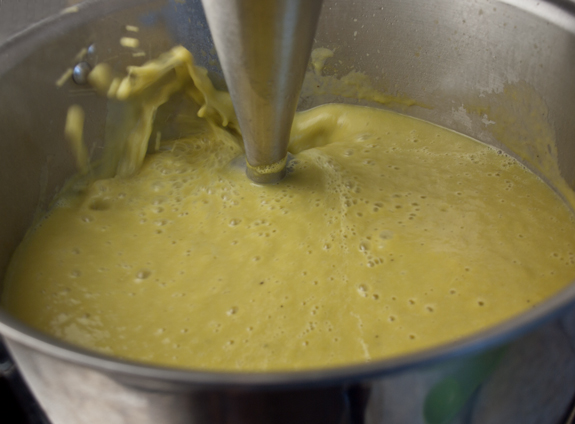 I like to pass the soup through a fine sieve because asparagus is very fibrous. If you use a standard blender to purée the soup, this may not be necessary, but my immersion blender leaves too many fibers behind. It only takes a few minutes and makes a big difference in the end result. The most efficient way is to use a ladle to push the soup in circular motions through a strainer into a large bowl.
Return the soup to the pot and stir in the fresh lemon juice and grated Parmesan cheese.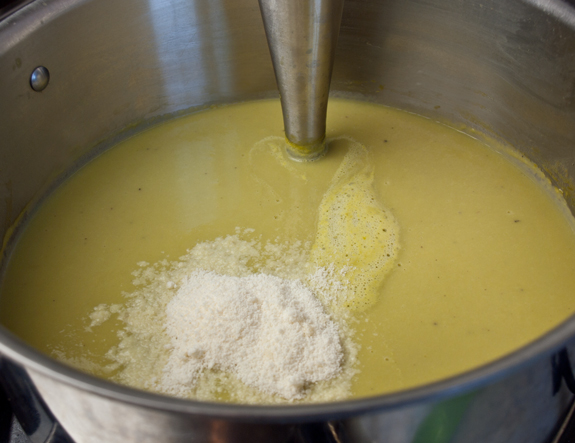 Finally, cook the asparagus tips in boiling water until tender-crisp.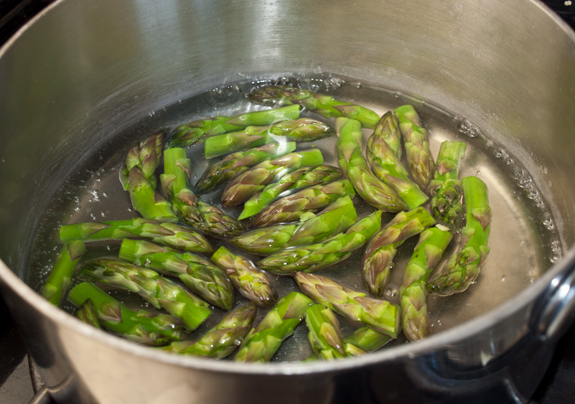 The best way to preserve the bright green color of the tips and keep them crisp is to shock them in an ice bath.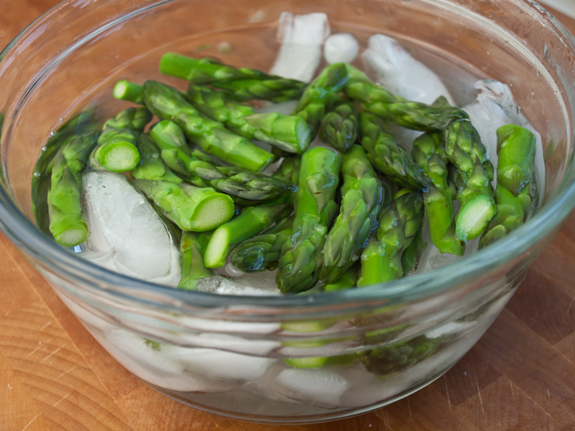 Finally, ladle the soup into bowls and top with the asparagus tips, fresh herbs, more Parmesan cheese, and freshly ground black pepper if desired.