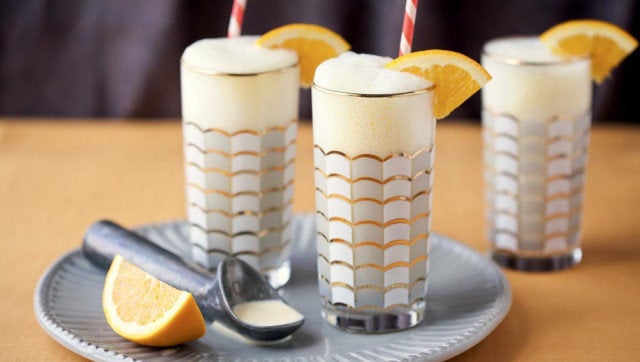 We will forever love the root beer float, but we also have a soft spot in our hearts (er, stomachs) for creamsicles. We're not talking about the popsicles -- though we adore those -- but the drink. The creamsicle drink is in the same family of desserts as the root beer float, only in place of soda you use orange juice and seltzer. You could say it's the healthier version -- but that might be pushing it.
This creamsicle recipe does take a lighter spin than most by replacing half of the ice cream with vanilla yogurt. Next time you're in need of a quick dessert option, this creamsicle recipe has got your back
Get more sparkling drink recipes.