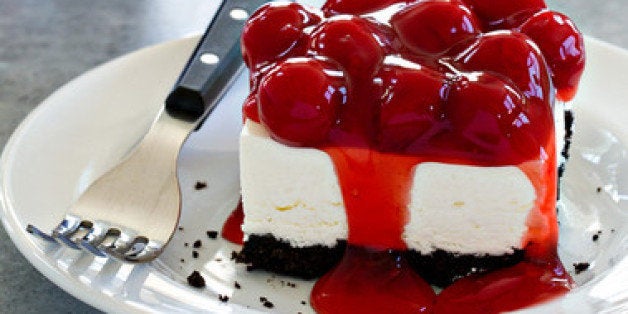 No-Bake Oreo Cheesecake combines pretty much all your favorite things in one place. Easy, a total crowd-pleaser, and hello - Oreos!
You guys know that I have a pretty serious thing for cheesecake - especially when it requires minimal prep work and zero baking time. Add in an Oreo crust and I'll fall hook, line and sinker every single time. No Bake Oreo Cheesecake comes together in no time flat. It's fluffy, creamy and will undoubtedly become one of your go-to desserts for summer entertaining.
I have a ridiculously long list of recipes that I want to create and share here on My Baking Addiction and this No Bake Oreo Cheesecake has been at the top of that list for months. However, I'm just getting around to sharing it with you because every single time I make it, it ends up disappearing before I get around to photographing it. Yes, it is that good.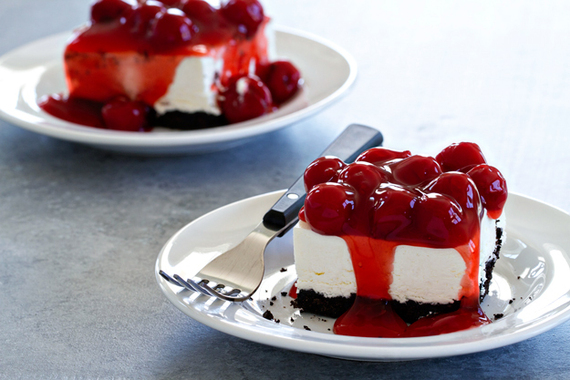 So good that my non-dessert loving husband ate almost an entire cheesecake by himself in less than one day. Okay, okay, I may have helped just a little bit. Maybe.
If you read MBA on a regular basis, you've heard me whining about the state of our yard/mud pit. While I've come to grips with the fact that we can't plant grass until fall, we're most definitely going to entertain this summer. Even if entertaining means that we have to set up our patio set on the driveway.
I'm nothing if not adaptable, right? Well, actually, having things out of order makes my eye twitch, but I'm willing to let go of a little control if it means we're outside enjoying the sunshine. I think. Just hand me a heaping spoonful of No Bake Oreo Cheesecake and I'll be fine, I promise.
I love having a simple, summer desserts in my recipe arsenal that come together in under fifteen minutes and leave people beggin' for more. It makes me feel like I've won some sort of dessert triathlon. Not that I'm actually running, swimming or biking anywhere, but you get what I'm saying. Let's all win this dessert triathlon together.