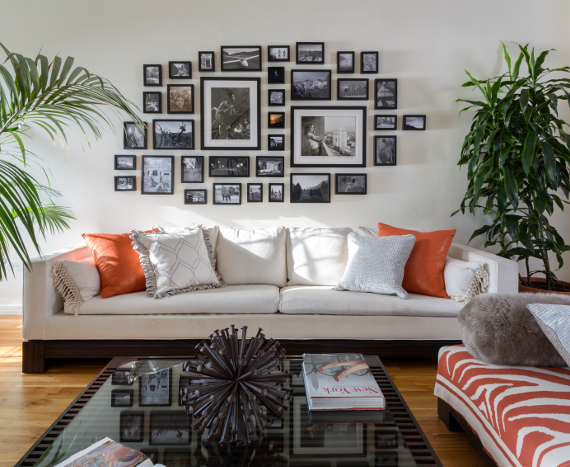 All photos courtesy of Décor Aid.
Sometimes, a big life change just calls for a home refresh. Whether it's a positive change -- marriage or baby --- or something a little less joyful like a big breakup, adjusting the design of your space can help you cope with your new reality.
Located on a quiet, tree-lined street, this two-bedroom duplex offers a fresh start for a newfound bachelor who recently went through a divorce. The owner wanted a full home refresh and a designer look all on a relatively modest budget of $15,000. To achieve an entirely new look and feel, our team of Decor Aid interior designers relied on using clever and cost-effective solutions, and stretched the budget with making changes that provided maximum impact.
In the kitchen, refinished cabinets and new hardware gave the space an instant upgrade. To make the most of the budget, we repurposed the majority of the furniture and artwork. We purchased new lighting and accessories -- small details that would pack a big design punch. Along with the strategic purchase of a few new furniture pieces and accessories, we were able to create a new flow through the rooms that made a dramatic difference to the overall feel of the space. The resulting apartment is one that's ready to face all the challenges of a new future (and look great doing it!) Check out all the photos of the refreshed apartment below and for more tips, visit our Decor Aid Journal.