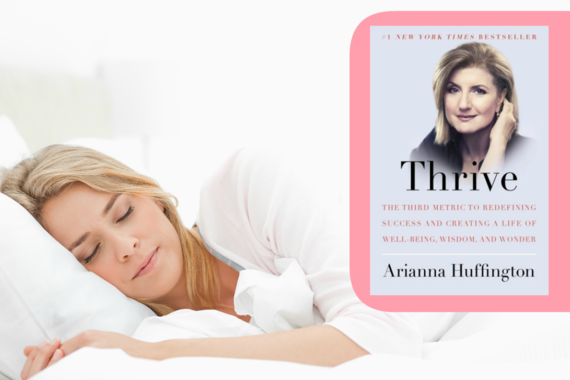 Get more sleep. The science on the importance of sleep is incontrovertible. Indeed, I have 55 pages of scientific endnotes at the end of "Thrive," many of them about the health implications of sleep. So unless you are one of the wise few who already gets all the rest you need, you have an opportunity to immediately improve your health, creativity, productivity, and sense of well-being. -- Arianna Huffington
Promoting a Third Metric Sleep Environment
The highest quality sleep imaginable.
Third metric industries are beginning to take on the science of sleep combining the wisdom of ancient principles with modern technology. This has seen the most innovative companies aligning state-of-the-art wellness products that deal with everyday issues -- discomfort, stress, health and well-being.
These forward thinking companies are constantly researching and testing the latest scientific and technical advances. The result is the highest quality sleep imaginable.

Increase Relaxation and Support Physical and Mental Functions
In my research into the wellness industry I have discovered that the Kenko Naturest Sleep System is scientifically designed to increase relaxation and support a variety of physical and mental functions for restful and restorative sleep.
Improved support for the musculoskeletal system, improved temperature control and additional enhancements in comfort will contribute to quality sleep.
This is significant because according to many medical authorities, quality sleep may be the single most important factor in maintaining long-term health.
Can contribute to better mental function such as improved learning ability and decision-making faculty, improved memory, greater alertness and increased mental performance.
Quality Sleep and Physical Health
Quality sleep can also support physical health including resistance to/recovery from fatigue, improved immune system function, better ability to resist premature aging, increased ability to resist stress, and better-regulated hormone production that can help prevent weight gain or obesity.
Additional Sleep Tips From the Experts Consulted in Thrive

• Make your bedroom darker and keep it cool.
• Practice deep breathing before bed.
• Take a warm bath before bed.
• Exercise or at least walk every day.
• Banish all LCD screens (laptops, tablets, smartphones, TV) at night.
• Cut down on coffee after 2pm and avoid alcohol right before bedtime to give the body time to metabolize it.
Creating Our Personal Sleep Revolution
Creating a healthier, happier life doesn't need to be complicated. By simply incorporating the Kenko Naturest Sleep System into our bed and adding the sleep tips suggested we will begin to create our personal revolution that will change our culture, our thinking, our workplaces, and our lives.
Please share this Third Metric article with your friends and significant others. To find out more about the Third Metric & Sleep read Thrive, Chapter One, 'A New Blueprint: Time to Renovate the Architecture of Our Lives'. To find out more about the Kenko Naturest Sleep System contact Jackie at; thrive.huffpost@gmail.com