As a college student, trying to save in any way is crucial goal each semester. Here are some tips to have a student budget that can account many of the needs for college students.
Ji Park
Washington & Jefferson College
The term "college student" comes with its own luxuries, including enjoying weekend parties, procrastinating papers until an hour before deadline (no such thing at a real job!), and going to concerts on campus for free just because of your student status. One unfortunate thing, however, is the constant feeling of being broke and lacking money to purchase essential needs, ranging from late-night pizza to monthly subscriptions to Netflix. But, with some careful planning, it is possible to have more dollars in your wallet than before.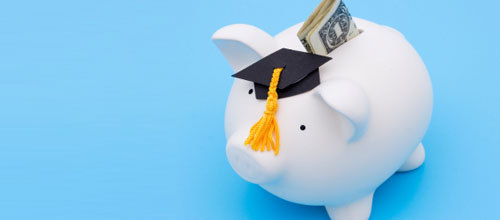 Buy Packages of Food and Drink
It's Thursday night at your apartment, and as usual, you are combating an English criticism essay due the next day and a need to sleep. Your best bet is caffeine from coffee, Red Bull, Monster or even Five-Hour Energy drinks. The problem is that these drinks cost a lot of money individually. So, before coming to campus after any type of break, be sure to stock up on your energy drinks by purchasing them in packages from local groceries, along with other school supplies. Take a look at your monthly income, then figure out how much food and drink you need each week, and plan out weekly expenses based on these things. Make sure you don't go over the amount you've set for yourself each week, and make sure you leave money leftover for other needs.
Take Advantage of Local Stores
Many students make the mistake of relying on convenience stores on campus. They are close and within walking distance, drawing many students who are too lazy to go to stores in the local area of the college. Do not make this mistake and neglect awesome local services! Unlike college-run stores, many local places constantly offer coupons, and they can significantly reduce costs for college students. Plus, a bit of walking will allow you to get some additional exercise and take a break from memorizing the names of sculptures and paintings for your art history course. If you need things like clothes, shoes, books, etc., be sure to make room for that in your budget after your food expenses. Don't buy things without factoring them into your budget first; that way you won't spend too much.
Search for used textbooks on the shelves of your college bookstore, or search online for good deals on used textbooks. This will save a lot of money each semester.
When you need new clothes, check out local thrift stores for great deals instead of hitting the mall. You should be able to find even the latest fashions without spending too much if you're willing to put in a little time searching the thrift store racks.
Okay, this may sound obvious and redundant, but a healthy habit that includes regular exercise and eating well is crucial to college students, not just for looking good, but for saving money, as well. Having a regular diet will eliminate the hunger that haunts you on late nights because many students who suffer from late-night hunger are sometimes the very same students who ate meals in irregular patterns and are not fully satiated. Throwing regular exercise in will facilitate this process of not being so hungry all the time - and removing these extra costs can improve your budget.
Nothing is more difficult than cutting down all the unnecessary costs and not spending money at all. Do not do that to yourself! It is really important for college students to delete any bad habit to save money, but at the same time, you should be able to enjoy yourself. A good suggestion is to set up a plan to save money for a couple of weeks and then purchase tickets for athletic games or concerts. This is like a reward - so you can continue to save money and manage a better budget plan throughout your college years.

REAL LIFE. REAL NEWS. REAL VOICES.
Help us tell more of the stories that matter from voices that too often remain unheard.