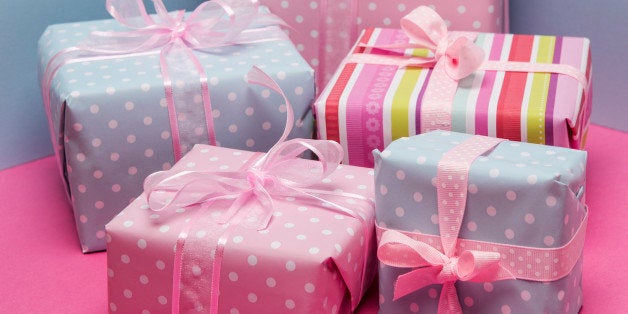 Online gift registries are making it easy and convenient for expectant parents to get everything on their wish lists. Universal gift registries allow users to choose items from anyplace in the world creating one centralized online registry -- making it effortless for friends and family to purchase gifts.
Here are Do's and Don'ts for creating an online baby registry:
•Do register at the appropriate time
It's fine to register anytime after the first trimester of your pregnancy. But for those of you that can't wait, go ahead, open up a registry -- but keep it private or a secret until reaching that time.
•Do choose items from all your favorite stores
You may find the perfect crib at one store and the cutest onesies from another -- and that's fine! You don't need to compromise. Your online registry should be able to add everything that you really want, regardless of how many stores the items come from.
•Do open an in-store registry and sync it to your online registry
Give friends and family the freedom to shop for you in whatever way is easiest for them. A sync and display feature is essential so that you can easily combine an in-store registry with your online account, and everything will update in real time together with the participating stores.
•Do register if you're expecting your second or third child
It's almost more important to do this because friends and family don't know what you need and you don't want them to guess. If you really don't need any baby gear, choose some non-traditional items such as pre-natal massage certificates and baby keepsakes.
•Do register for cash gifts or services
Whether it's starting your baby's college fund or creating a nursery furniture fund, cash gift funds are no longer taboo on a gift registry as long as you let people know that they are contributing to something meaningful. Don't hesitate to register for cash or service type gifts if you feel that that would help you the most.
•Do not fill your registry with gifts in one price range
Feel free to register for a few expensive items; people can always combine funds to purchase larger gifts. However, be sure to choose a number of wallet-friendly gifts as well. Don't make assumptions on other people's budgets and let them decide for themselves what they're
comfortable spending.
•Do not only choose conventional items for your registry
Choose items that reflect your personal taste. After all, you're the one that has to use that stroller and diaper bag on a daily basis.
•Do not keep your registry a secret
Get the word out about registry by using tools such as Facebook, eCards or traditional invitation inserts to let friends and family know how to find your registry. For those people that don't feel comfortable announcing their registries themselves, make sure to find a registry that offers tools to help someone else do it for them.
•Do not close your registry after your baby is born
Baby gifts will continue to come throughout the first year after your baby is born. Keep your registry updated with your baby's latest needs, as they will change rapidly over this time period.
•Do not limit your registry to your wedding or baby shower
Gift registries and wish lists are much more common these days for birthdays and holidays. If you loved getting the right gifts for your baby shower, just think how fabulous it will be to use it for Christmas and your baby's first birthday.
Nancy Lee is the president of MyRegistry.com, the leading universal gift registry allowing users to select items from any online or brick and mortar retailer and creating one centralized online registry.
Related