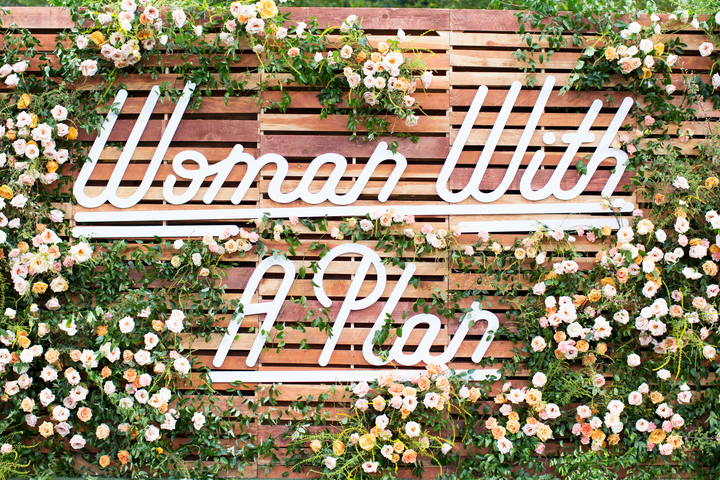 Over a thousand individuals gathered at Seattle's Microsoft campus last weekend to share in conversation of support around entrepreneurship and empowerment for all. LA-based Create & Cultivate serves as an inspirational catalyst for business founders, creatives and side-hustlers across the country and around the world.
"Don't shy away from risk taking. If you don't believe it no one else will," Keynote Speaker, Singer/Songwriter, Mandy Moore shared.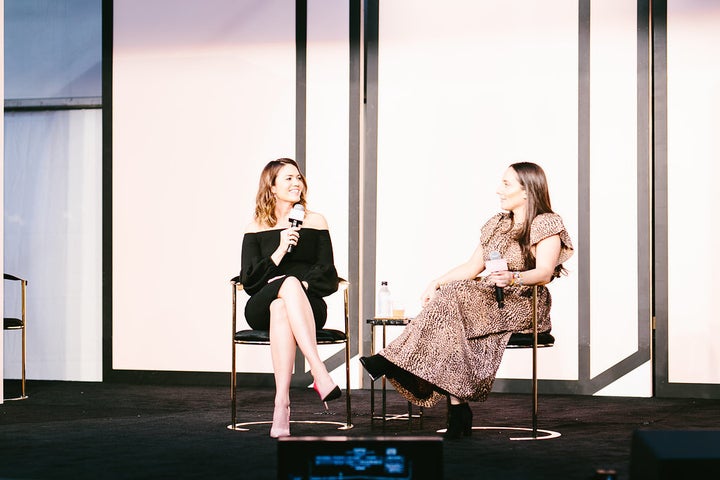 Finery Co-Founders Brooklyn Decker and Whitney Casey acknowledged the barriers females go against every day and the importance of women needing to support each other and finding the males that support them too.
CEOs, content creators, and celebrities like Issa Rae, Yvonne Orji, Zelda Williams joined the weekend's forum to share in a range of topics including intersectionality, the importance of failing fast and failing forward, and brand building. They also discussed how-to survive and grow in year one and beyond of your own business or within the company or organization you work for be it in tech, fashion, and lifestyle, or other industry endeavor. Another big takeaway was the importance of building your community and finding great mentors.
The following ten founders at the event shared their best tips for entrepreneurs:
"In the first few years of being an entrepreneur I firmly believed that the maddening pace I was living in on a day-to-day was temporary, and that it would all slow down at some point. It never did, and I just got used to the pace. If I would have been able to accept that in year two, rather than year five, it would have saved me a lot of sleepless nights. The road is bumpy, windy, and you will never feel prepared – so, just buckle up and hold on, it's fun."
"Don't sweat the small stuff. When you are so deeply, emotionally invested in building something, it's challenging to do anything but obsess over every mistake, delay or piece of criticism. Wasting energy on every small detail hinders momentum. There will always be challenges, but keeping a positive, solutions-minded attitude and focusing on the big picture is imperative to moving forward."
"One of the most surprising and consistently stated points from the weekend is that CEOs need to get social. They should have their own Instagram separate from the company. The old model of the CEO sitting in the glass tower is gone. Your followers or customers want to know they are communicating with a real human. So, don't be afraid to show them who you really are."
"Don't wait until it is perfect. All too often, we want to wait until our idea is "perfect" to share it with the world. But nothing in life - and certainly nothing in business - is ever perfect. Entrepreneurship requires you to jump in when something is 70 percent perfect and be willing to figure out the rest as you go. The difference between "good enough" and perfect could be the difference between success and missing the boat (or making money). The day The Riveter launched, our member software crashed and our printing system failed. We forged ahead, asked for forgiveness, and made it up to our members. Ten days later, we welcomed Sheryl Sandberg to our space for a conversation with 200 attendees. If we had waited until "perfect" to open our doors, we would have missed this incredible opportunity!"
"If you can dream it, you can do it! This is a Walt Disney quote that I live by, and I even have it painted on our apron factory wall as a reminder to everyone on our team at Hedley & Bennett. BUT, dreaming needs to be followed by planning. Write down your dream. Think about what you want it to be, where you want it to go. Make to do lists and then get out there and hustle. That's how dreams become realities!"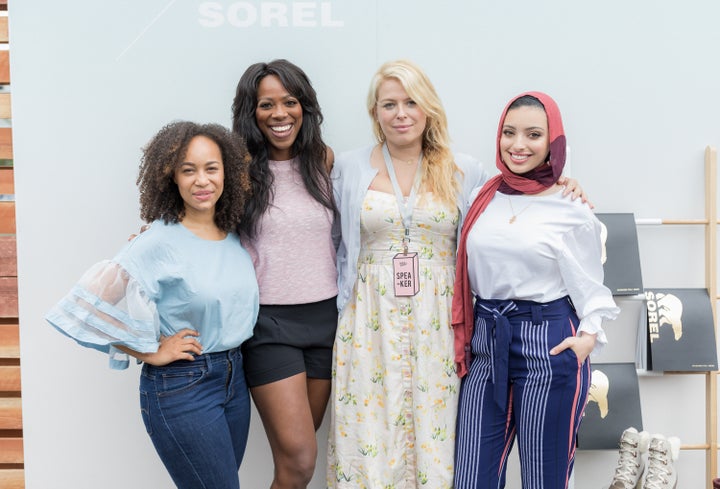 Morgan Debaun, Founder & CEO, Blavity
"Just start. Grab your laptop, grab your phone and start creating. Entrepreneurship is a neverending journey and getting started is often the most difficult part."
Natalie Hayes, Global Brand Director, Sorel
"Get a mentor and establish a tight network of supporters. It's important to have a circle of respected confidants you can bounce ideas off and who understand your goals."
Patrice Croci, VP of Brand Marketing, Express
"Make it your number one priority to know your customer in and out -where they're spending their time, what they're reading - everything that is valuable to them. Then, go there and focus on the few platforms that drive the most volume. This is always evolving and you need to evolve with it."
"Be sure you are able to state clearly and concisely your company's mission, and that you are truly passionate about this mission. Your passion will provide an essential extra renewable source of energy and excitement you will draw from within yourself to lead a large team and/or drive a business forward throughout the inevitable challenges that any business faces.
Figure out what your one or two talents or true superpowers are and hone and develop those, rather than devoting as much time to trying to improve in the areas where you are weaker. Everyone has weaknesses. You will get larger career gains by exercising and polishing your natural true talents than by struggling to improve the areas where you are naturally weaker.
You be you -- everyone else is taken!
Be sure to develop and work your swagger and your authentic voice, identity and look that stands out from others. I've been to so many conferences this year where male panelists have full on swagger and people pay attention to what they're saying, simply by the way they deliver their message. It's crucial to nurture and grow your confidence as well as your own unique voice and personality so that people will remember you and your message. Don't be afraid to stand out from the crowd and take up airtime and space! Don't say "just" in email or in conversations. No more "I'm just emailing you to..." You are doing this. You are owning this! You are killing this! You are no longer "just" doing anything."
Amanda de Cadenet, CEO & Founder, Girlgaze
"Once I realized that raising money for my business was like dating, the rejection became less personal. I knew that the right person was out there for my company and I would have to hear a ton of "no's" before I met my match...just like dating!"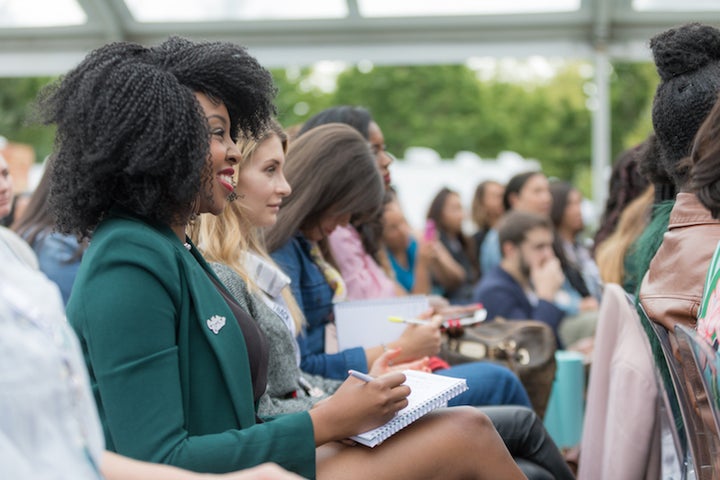 Share your favorite piece of business advice below.
Related
Popular in the Community