You're engaged! Congratulations! In order to spread the exciting news forget the phone chain that your mom is planning and create a wedding website filled with all the information you're dying to share and your guests can't wait to read -- like how much of a discount you can get them at the hotel? And where you're registered so they can buy you a gift you actually want?
Today, you no longer need to be, or marrying, a web developer to create a chic site filled with all the essentials:
Your Love Story: To share how you met and fell in love
A Who's Who of the Bridal Party: Because who doesn't want to know!
The Fine Details: Where and when you'll wed
Gift Guidance: The shops and sites you've registered at
Guest Book: So friends and family can write how cute you two look in your engagement photos
There are dozens of websites and tools you can use to create a stylish-looking wedding site a/k/a "wedsite" with costs ranging from free to a few hundred dollars.
Want a site to match the look and feel of your wedding stationery? Pick a company that has templates through a stationery designer like NearlyWeds and WeddingWire (Wedding Paper Divas) or AppyCouple and theknot.com (Minted). Want a site that will crowdsource wedding photos? Try WeddingWoo. And for couples who want more than just a "flat" site, create a Google+ account so you can "Hangout" with the bridal party and vendors to make important decisions and post links to key information, or make a digital magazine of your love story and wedding plans with GLOSSI, which you can embed into a site or just share the link for guests to flip through.
Here's a snapshot of some of the best websites and tools to help you make the ultimate wedsite:
Additional reporting by Jessie Kunkel and Nicole Kurtz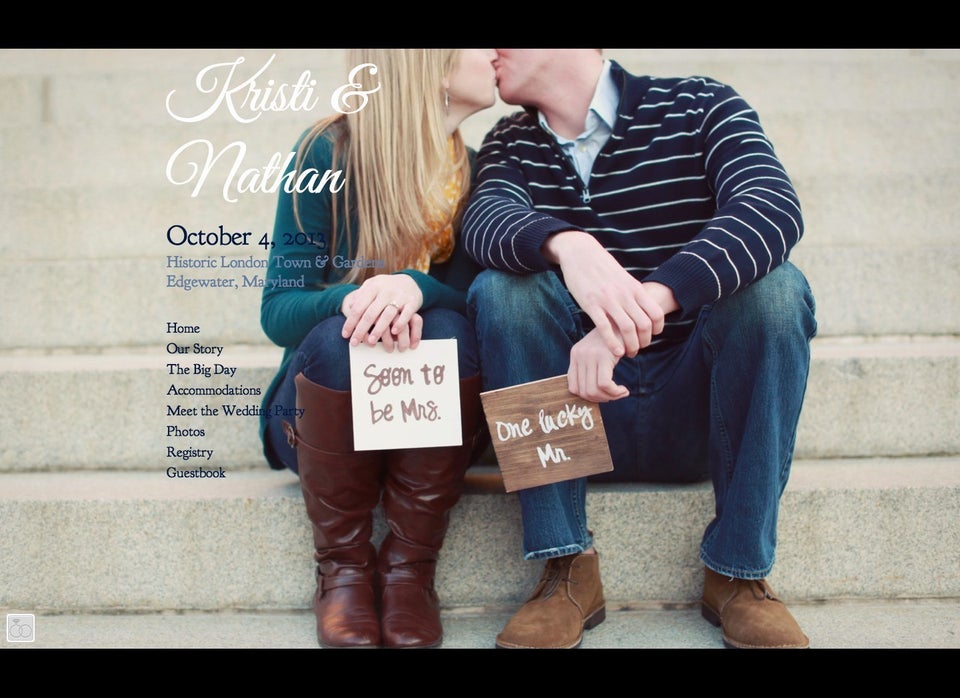 A Fool-Proof Way to Create the Ultimate Wedding Site
Related