Creating a brand for your corporate wellness program has the same types of benefits as creating a corporate brand. Your wellness program brand ensures your program is recognizable. It helps you create something with which your employees can relate. Good branding can also make your program more attractive to employees because it helps you to maintain consistency and cohesiveness.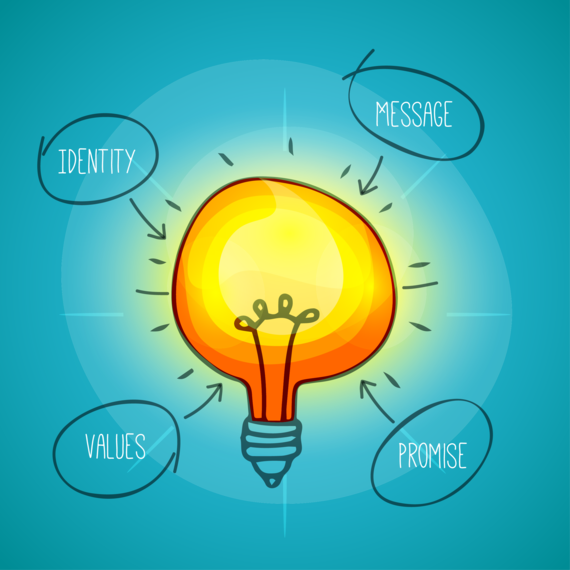 There are a few traditional brand elements that are predetermined when it comes to your wellness program. Your audience, for example, is already defined. The same is true of your position and your goals. These things are a given due to the nature of working in wellness.
There are some brand elements, however, that you'll need to intentionally and strategically define.
Your Wellness Program Identity
It's important to establish an identity for your wellness program. When it comes to branding, your wellness identity can include the name of your program, a logo, the colors you'll use and the overall look of your materials.
Establishing an identity ensures your program is recognizable. When employees see wellness materials, they know exactly what they're looking at. A wellness identity also makes the program a bit more relatable.
Your Wellness Program Values
There are a lot of great benefits that can be associated with a healthy lifestyle. It's important to pick one or two to be the focus of your employee wellness program. This will help you to remain specific and focused rather than biting off more than you can chew.
Picking values is largely dependent on your company culture. You might choose to focus on productivity, longevity, adventure, ability or strength. At my company, we choose to focus on happiness and positivity for our wellness program. Find what works for you and run with it!
Your Wellness Program Message
Implementing a wellness program requires effective communication. It's important to be sure that communication contributes to the overall brand of your program. A consistent message reflects a cohesive program, and that's important for engagement!
There are a few things to consider when it comes to your message. Think about the tone, voice and language you'll use in communication. You might also consider which channels are most effective for the communication style you've chosen.
Your Wellness Program Promise
As a company, you have your reasons for implementing employee wellness. Those reasons probably aren't the same as the ones that drive your employees to participate. Wellness might promise savings and productivity for your company. But that's not what your employees will be excited about.
Take a look at the values of your workforce. Are they a group of young people who want to look great? Or a group of older individuals who would like as much time as possible with family? Figure out how your employees can benefit from a healthy lifestyle, and let them know how your program promises to deliver on those fronts.
When it comes to the specifics of wellness brand elements, there really is no right or wrong way to do it. Each company and each wellness program will have different identities, values, messages and promises. That's not only normal, but it's for the best!
The most important thing is to take full advantage of all the benefits of a strategic wellness brand. Branding can help you position your wellness program as a distinct branch of your business. It can help boost recognition, consistency and even employee engagement.
How have you developed a wellness brand for your employee wellness program?
Related
Popular in the Community