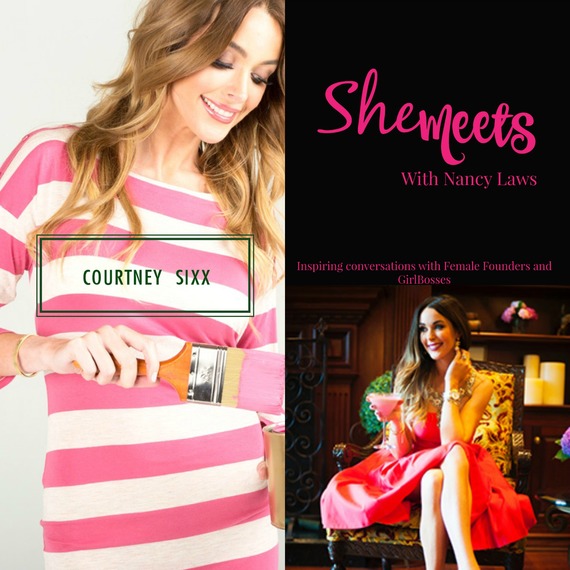 Courtney Sixx is the wife of Nikki Sixx, co-founder, bassist, and songwriter of Motley Crue. Courtney Sixx has a great resume of her known as Tinseltown's favorite how-to girl with a great podcast of her own. Courtney has worked hard to build a brand that represents who she is, clearly polar opposite from her husband's personal brand.
'We have a wonderful marriage and we are best friends, but our brands could not be any more different. So we try to keep them separate.'
Courtney Bingham Sixx grew up in LA and began her career in modeling and acting the 2011 Inappropriate Comedy starring Adrien Brody and Lindsay Lohan. From Cover girl, designer, to a great DIY Brand today, clearly this 'Rockstar's" wife has a lot more of herself to offer the world.
Her Philanthropic work makes her stand out as brand ambassador of Bright Pink. She brings together singers, actors, and incredibly passionate women to raise awareness and support for an organization that is dear to heart through her annual Kentucky Derby Ladies Luncheon.
"I have a history of breast cancer on my moms side of the family, so it is something I have been on top of with my health because it is hereditary. When you are younger you have the mindset that it can never happen to you, it happens to older people, and then the last five years so many cases of women with breast cancer in their 20's were coming out so I began to be more aware of my health.
Then my step-mom when to her OB-GYN, and although test results were fine, she went back a few months later and had stage 3 ovarian cancer..."
Listen to The Interview Below
Popular in the Community