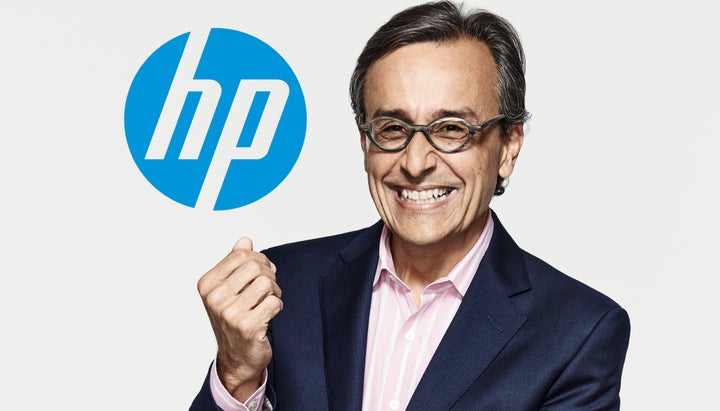 A couple of years ago, Hewlett-Packard, once the world's largest computer company, brainchild of the Silicon Valley founding fathers Bill Hewlett and Dave Packard, split into two companies.
HP Inc (NYSE:HPQ) kept its PC, printing, and imaging businesses, while Hewlett-Packard Enterprise (NYSE:HPE) walked away with the enterprise hardware and software units. At the time, analysts had forecasted sluggish growth for the PC and printing markets, while preemptively eulogizing Enterprise.
Supported by an innovative and robust marketing strategy, HP might just have the edge to take it into the digital era.
In the past one year (May 19, 2016 – May 16, 2017), HPQ shares have climbed 70%, a nontrivial feat when compared to the 15% growth realized by the S&P 500 in this same period. Part of this growth has come on the back of innovative new niches within premium laptops, portable printers for smartphones, 2-in-1 devices and industrial grade 3D printers. HP's PC revenues have grown an impressive 10% in the first quarter based on sales of slimmer laptops with longer lasting batteries, as well as premium convertibles and detachables. The firm has ample cash to fund its dividends and pays a forward yield of 2.7% backed by a 34% payout ratio as of year-end 2016 and 37% for Q1 2017, that tells me it has abundant room to raise its dividend. I also find HP's business model easier to comprehend.
Antonio Lucio is the Global Chief Communication & Marketing Officer at HP Inc. I recently had the pleasure of speaking to him about marketing, the HP way, which he believes is meant to build long-term, honest, and meaningful relationships.
Prior to working at HP, he worked at Visa as their Global CMO, managing one of the financial-services industry's largest marketing budgets and before that at PepsiCo as their Chief Health & Wellness Innovation Officer.
Since 2016, when Lucio switched over from Visa, he has spearheaded a tireless initiative to reframe HP's global presence, internal culture, and consumer appeal, bolstered by an effort to increase diversity at the organization.
Lucio's approach goes well beyond marketing in the traditional sense and evokes community-values centered on trust, loyalty, and reliability, emanating from within the company.
In our discussion, he explained his belief that the fundamental role of marketing is to "build brands that stand the test of time."
As he sees it, to protect a brand from the ravages of time and the market, companies must be "anchored in purpose, have a real impact on people's lives, and develop strong emotional connections" to deliver on that purpose.
The company's employees are catalysts for impact, emotional connection, and purpose-seeking. In a word, your employees are the longevity of the brand. And the force that animates your employees is culture and mission.
The problem is that "cultures eat strategy for lunch", quips Lucio. He believes that culture is a groundwork of strategy and that an unfocused internal culture will devour your best-laid plans. At the end of the day, your business success is dependent on your people.
"We have to be completely ambidextrous. Let me tell you, I fundamentally believe that the role of marketing is to build brands that stand the test of time. Those brands have to be anchored in purpose, they have to have a real impact on people's lives, and built on strong emotional connections. They need to behave with integrity and they need to be renovating or reinventing constantly in the delivery of that purpose" - Antonio Lucio, Global Chief Marketing Officer, HP
The way to foster culture and motivate people is a clear "North Star", a company mission that says "who we are". How do we know who we are? The data and information that we dutifully collect. "The voice of the customer is 100% the responsibility of the marketing function", whispered in the reports and feedback that marketers must divine.
Lucio emphatically distinguished insight from data and information. We collect copious and ever-growing data and information and the concomitant possible interpretations are endless. At that point, to achieve sustainable results, we must go beyond interpretation to insight.
Interpretations are radically different from insights in that true insight is meaningful. What counts as meaningful is inherently emotional, informative, and delightful. When technology and marketing are in harmony, "you will have meaningful and longstanding relationships with your customer because they will be anchored in more meaningful truth, if you will".
At the heart of this perspective on marketing lies "art" and a "responsibility to delight the user". With analytical tools, we can target, surface a message, and build strong emotional connections that continue to inform the consumer, as good art always has.
So, is your marketing meaningful? And how do you know? The answer to those questions rests in the quantifiable: What are you measuring?
"Obviously volume and share of the market", admits Lucio, yet there are more profound indicators of marketing success. "Awareness, consideration, preference, and net-promoter score". Those are indicators of long-term success. In the short-term, leads and types of sales are your go-tos.
Let us stay on that point for a bit because the separation of short- and long-term measures and indicators of success elude not only marketers but also CEOs and even entry to mid-level employees.
By improperly tracking success, they invest too much energy in short-term gains at the expense of long-term success. This faulty approach confuses strategy with results and business with productivity.
To that end, Lucio offers a kernel of wisdom that guides his every executive decision.
"Always be aware of the fact that you need to live today, and more importantly, that you also need to live tomorrow" - Antonio Lucio, Global Chief Marketing Officer, HP
Popular in the Community