By: Ainsley Butler & Clare Hutchinson
All around the developing world, every single day, entrepreneurs do business against all odds. The most important impact they create when seized by their passion are the jobs that they create for people in their communities. Job creation is the crux of poverty reduction. When you hire someone, you're not just giving them a job: You are changing the world for an individual, their family and a community.
Anybody who knows what it takes to run a small business knows how hard it is. These are everyday heroes that provide opportunities for others. Yet often, entrepreneurs and businesspeople, particularly in developing countries, do not have access to the support, capital, training and opportunities they need in order to succeed. There is a pervasive assumption that businesses require less help, and that businesses can succeed or fail in any climate based on their products or services alone. Supporting these everyday heroes, however, ensures that businesses have what they need to seek success and help boost not only their own business, but their local economy.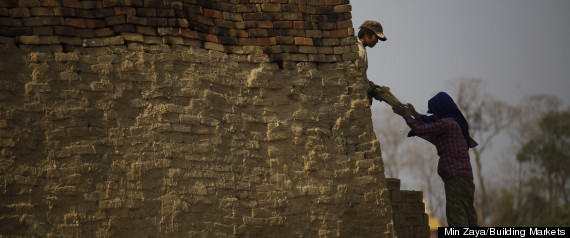 How does a job lift someone out of poverty? When you create a job, you create a steady source of income upon which someone can build and plan their life. Jobs lift people out of poverty by creating a stable local economy working to provide the structure and backbone of a strong society. People with jobs can send themselves and their children to higher education; people with jobs can provide for their family; people with jobs can feed and care for themselves and ensure their ability to contribute to developing their country. The stability found within job creation is at the heart of poverty alleviation.
This is why championing entrepreneurs is a game-changer. In the developing world, nine out of 10 jobs are created by the growth and expansion of small- and medium-sized enterprises (SMEs). Job creation is not solely a benefit accrued by economic growth: It is economically and socially mission critical to ending poverty.
Article 23.1 of the Universal Declaration of Human Rights states that "Everyone has the right to work, to free choice of employment, to just and favorable conditions of work and to protection against unemployment." Having a job is not the lofty goal of those in unemployment around the world, but the basic and tenable right to work deserved by those millions upon millions who are without.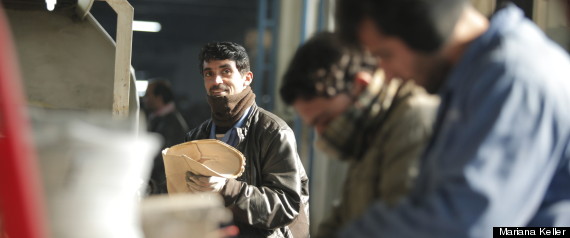 The impact of sustainable job creation is felt on a social and personal level. The dignity associated with holding a steady job and working hard to support yourself and your family is immeasurable. The individual effects of job creation is where the everyday heroism comes to play for those people that work so hard to create jobs for others all over the world.
There are many barriers and gaps that stymie essential job creation and economic growth worldwide and prevent entrepreneurs from achieving success and reaching their fullest potential. We challenge you to join us to support entrepreneurs that create jobs where they are desperately needed. Because a job is not just a job: It is a ticket out of poverty.
Calling all HuffPost superfans!
Sign up for membership to become a founding member and help shape HuffPost's next chapter