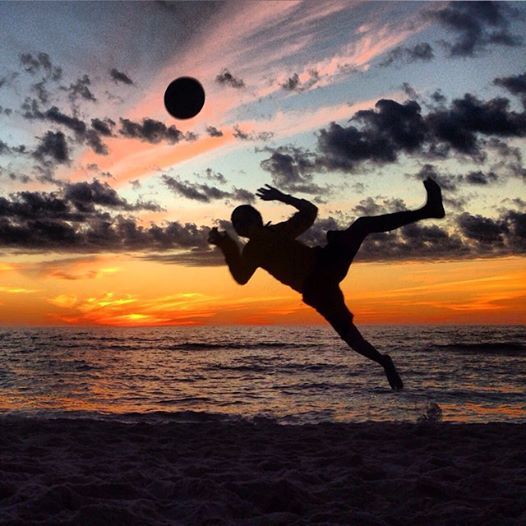 Oliver was only 12 years old, a standout in everything he did. His passion was soccer, so his performance as an elite-level goalie for his youth soccer team in Miami was no surprise. A good student in school, he also played the piano and baritone saxophone, was a compelling actor, was kind to his younger brother and his friends, and could make anyone laugh out loud.
Through the combination of his respect, compassion, humor, and electric smile, Oliver simply made everyone feel good about themselves. He was magnetic.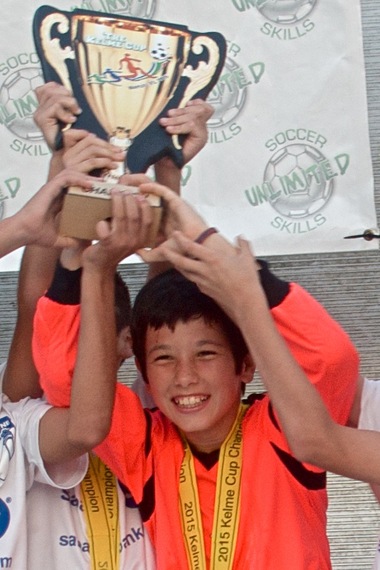 Then, on June 18, 2015, Oliver died, only 36 hours after being diagnosed with acute myeloid leukemia, a cancer that is rare in children. Like many parents of kids who die of cancer, his mother Vilma Tarazona and father Simon Strong kept asking, "Why? How could this happen?"
But they did learn that cancer can be triggered by the environment. According to the World Health Organization, cancer develops "when an environmental agent such as a chemical, an infection or radiation successfully damages DNA and this damage fails to be repaired."
Professionally both Vilma and Simon are into fact-finding. Vilma is a senior reporter for Univision's national news network in Miami, and Simon is a bi-lingual expert in risk assessment, global due diligence, and business investigative services. Both are determined to protect their second son's health and to buffer other families from the waves of grief, anger, and frustration that engulfed their family. They're determined to learn "why."
Then they encountered the concept of a "cancer cluster."
A cancer cluster is a "greater-than-expected number of cases of the same kinds of cancer that occurs within a group of people in a geographic area over a period of time."
When a cancer cluster is found that is statistically different from the norm, it is generally reported to the state's health department for investigation. A true cancer cluster generally has an identifiable cause. Not every cancer cluster proves to be a legitimate indicator of an identifiable carcinogen, but that conclusion can't be reached without thorough investigation.
More than 1,000 cancer clusters are reported nationwide each year, but the majority are deemed unfounded before detailed study. Most rejections are based on claims (not all substantiated) that the patients are all blood relatives, that the reported cancer types had no relationship to each other, or that the high frequency of the cancers in question were occurring at the expected rate for the age and gender of the reported patients.
Nevertheless, a May 2014 paper by statisticians Raid Amin et al in the journal Statistics and Public Policy identified two statistically significant cancer clusters for both pediatric brain and blood cancers in southern Florida, including the Miami area where Oliver lived. These findings have been supported by the American Statistical Association, which in 2015 had five separate teams evaluate these studies for methodology and analytical quality. All concluded that the clusters were too clear to have happened by chance.
So Vilma and Simon have taken things into their own capable hands. They've created the Oliver Forever Strong Foundation (OFSF), the only cancer charity focused exclusively on finding the causes of pediatric cancers. Their mission is:
to build support for learning why kids get cancer,
to encourage research into those causes, and
to raise research funds, mainly through the sponsored distribution of ultra-durable soccer balls to disadvantaged communities in Latin America, the Caribbean and Florida.
Several eminent cancer epidemiologists have joined their scientific advisory panel, drawn from such prestigious institutions as Miami's Nicklaus Children's Hospital, Texas' Children's Cancer Center Epidemiology Program, and Brigham and Women's Hospital / Harvard Medical School. They've already raised $25,000 in tax-deductible funds from around 350 donors from America, Europe, Australia, Latin America, and the Caribbean. Simultaneously Oliver's story was featured in a documentary by Univision, "36 Horas," that aired on its Emmy award-winning weekly current affairs program, Aqui y Ahora.
Now the OFSF is awarding its first research grant, a ground-breaking investigation of gene-environment interaction in apparent pediatric cancer clusters in Florida. Researchers will be looking to identify genetic risk factors for pediatric cancer, in addition to testing whether associations of previously suspected risk factors are intensified in an adverse environment in South Florida.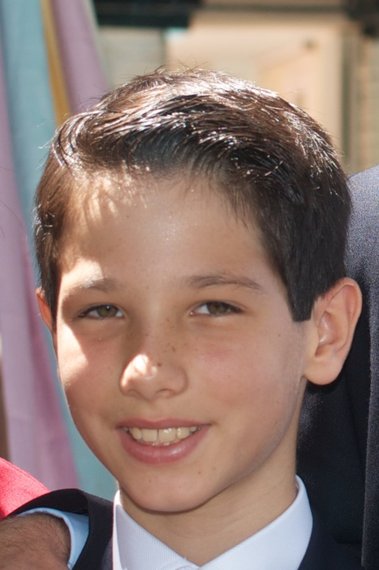 The Strongs are making sure that Oliver's death will make a difference for other families. Saying "Enough!" and taking action furthers their own healing and moves us all closer to a world in which no parent will have to lose a child to cancer. They're taking action, and so should we, whether in memory of Oliver or in the interest of our own families.
Oliver would have been 13 on February 17.
Calling all HuffPost superfans!
Sign up for membership to become a founding member and help shape HuffPost's next chapter