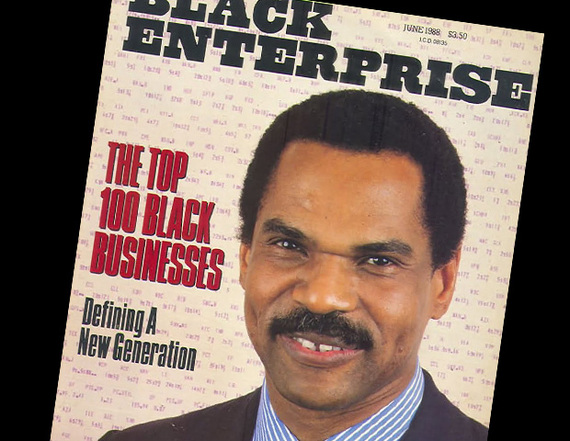 Though Elijah McCoy was born to fugitive slaves, he trained as a mechanical engineer and became a prolific inventor, owning over 50 patents. One of these products was so superior to others of its kind, that other engineers began requesting it by name - they wanted "the real McCoy". Unfortunately, while the phrase is known the world over and still used today, the man behind it is still largely unrecognized, and that is a real shame.
What is even more of a shame, however, is that there is a vast land of entrepreneurs, innovators and inventors of color doing amazing things today who are also unrecognized. We can't allow that to continue. We need these role models.
But how do we raise their profile and build awareness of them, so that current and future generations are encouraged to be and do more? How do we paint a more accurate picture of the size, scope, social and economic impact of those already contributing, to let everyone (white execs and future entrepreneurs of color, etc.) know about our current successes?
We have the technology, almost everyone has access to information on the Internet, we just need to direct traffic and attention to it. The answers lie in the stories of others, like McCoy, who have achieved greatness and yet remain largely unknown.
Sarah Breedlove, who later became known as Madam C.J. Walker, was also born to former slaves. That did not stop her from becoming the first female self-made millionaire in America. While running her successful company, selling hair products developed for black women, Walker spent a significant amount of time training other black women to become independent. The most powerful black institutions of her day invited her to speak on social, economic and political issues. At the time of her death, two thirds of her estate was donated to orphanages, institutions and individuals.
Reginald Lewis, whose 1994 book Why Should White Guys Have All the Fun? explained how he created a billion dollar company, the first African American to do so. His philanthropy extended to schools and museums, one of which highlights the history and accomplishments of African Americans.
Lonnie Johnson graduated from an all-black high school to earn degrees in mechanical and nuclear engineering, but was often the only person of color in the room during his career. He now holds over 80 patents, the most famous of which is the Super Soaker. But he doesn't just focus on toys. He also works with major universities on creating clean energy, by turning heat into electricity.
Aisha Bowe is an aerospace engineer, yet it never occurred to her to pursue a science career until her father suggested she take a math class at community college. That was the beginning of her path to NASA, where she became a Mission Engineer. She went on to create the engineering and development company STEMBoard and is a passionate advocate for science, technology, engineering and math education. (STEM)
Mae Jemison also worked for NASA, she was the first African American woman to go into space. She also is devoted to the arts, having been a professional dancer, as well.
17 year old Jaylen Bledsoe started his first company when he was only 13. By the time he was 15, it was worth $3.5 million dollars. His philosophy is that entrepreneurs need to take risks and failing at a really young age doesn't have many long term consequences.
One of the most important lessons we take away from these stories is summed up by Mary Spio. She didn't even know what an engineer was while growing up, didn't consider it as a career until another engineer suggested it while she was in the Air Force. She then went on to work on satellites for both NASA and Boeing, as well as digital cinema technology at LucasFilm.
Spio suffered the indignity of being forced out of her own company because the investor wanted a white male leading it. But even that has not held her back. She now has her own company once more, focusing on virtual reality development, and has written a book called It's Not Rocket Science: 7 Game-Changing Traits for Achieving Uncommon Success. Spio has been quoted as saying that mentor-ship is crucial, not only for the guidance it provides, but also the access, which many minorities lack. Almost all of these people contribute in some way to those who may follow, giving money or time or both, and we need more of this!
They also teach us that there need be no limits to what we set our sights upon. Whether it's beauty or science, the combination of arts and engineering or even toys; whether the challenges are of age, race or gender - or both, success is possible. Education awareness from early ages, particularly STEM, introduces children to possibilities that might never otherwise occur to them.
All of these things are necessary to create the next millionaires and billionaires of color who will have the same impact that McCoy, Lewis, Jemison and others.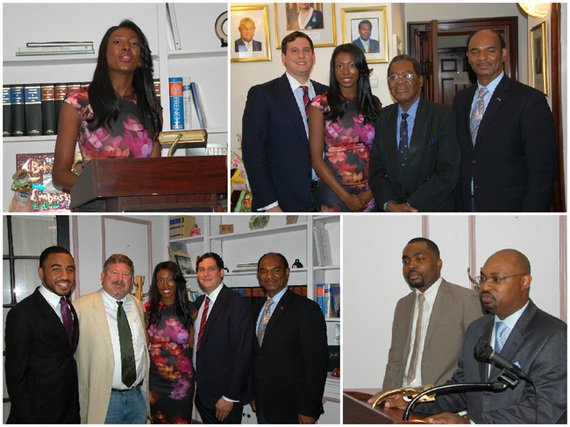 Calling all HuffPost superfans!
Sign up for membership to become a founding member and help shape HuffPost's next chapter