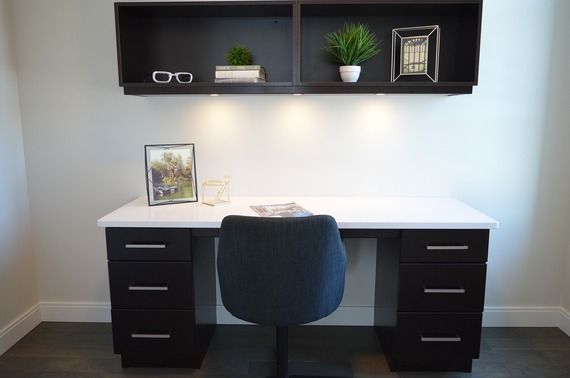 A neighbor's daughter is going off to college. She's excited, yet understandably insecure. This is, after all, new and uncharted territory with exposure to buildings and people too numerous to count. And when you live on campus you have the added issue of absorbing completely new living quarters, most likely shared with a roommate who is a virtual stranger to you. It is a lot of energy to deal with before even getting started in your first class. What you might need is an anchor to help you establish your new roots with a sense of home, while keeping you from becoming overwhelmed.
So I will tell you what I told my neighbor's daughter because I have had clients and friends give me feedback that these tips made a difference: Create your own positive energy in your dorm room just as you would at home with a scared space.
- Claim a small space on your nightstand or the corner of your desk.
- Place a scarf or mat there to create the boundaries to define it as a sacred space.
- Add one item that reminds you of your room at home. A rock, a figurine, a photo, or even a lego figure,
for example, as long as it conjures up the comforts of home.
- Get a candle or a miniature light for illuminating the space.
- Put a memo pad there to jot down positive affirmations and intentions.
Depending on your room size and your personality, (not to mention your roommate) you might add one or two other items. Perhaps a flower in a vase, a journal, or something else equally personal. Just keep in mind that you don't want to clutter the space and that everything on this sacred space should be chosen to create a positive energy zone. It will be a place for you to meditate, write, think, and compose positive thoughts.
Lastly, give yourself time to get used to your surroundings. Make a point of going to this special space and meditating there as a regular habit and you may find yourself a little more grounded and a little less overwhelmed. In this fast-paced social media world, an anchor of positive energy is something to embrace.
REAL LIFE. REAL NEWS. REAL VOICES.
Help us tell more of the stories that matter from voices that too often remain unheard.