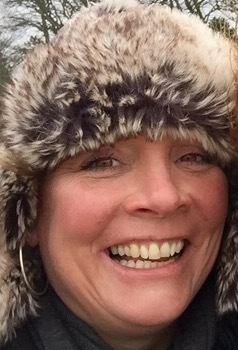 The phone rang early. It was a client. "Sharon, something is wrong with our gas bills. They are about a third of what they used to be. What is going on?", he sounded flustered.
I explained that as part of the new build home we had just built for him and his family, we had installed ground source heat pumps that now heat their home and their swimming pool, and they reduce their reliance on gas to do all those jobs. He was relieved and pleasantly surprised that such a thing was possible within their budget.
It is possible when we are in charge," I added cheekily.
Writing about sustainable homes in 2016 may seem passé, but finding and creating sustainable homes for individuals, couples and families has been my business for over two decades.
As a British business woman, working in and around the bustling city of London as well as verdant Scotland, I am mindful of the co-existence of the historic with the modern, the inventive with the conserved, the maverick with the craftsperson.
As a mother, I am mindful of leaving a planet behind for our children and grandchildren that we would not be ashamed of. These values guide our work everyday.
In our quest for sustainable homes, we use the triple bottomline quite successfully. The process of creating the balance between the long term social, economic and environmental considerations is often frustrating but with a clear set of values guiding us, we come through each time.
The economic considerations are the first step, as clients often give us fixed budgets with little room for manoeuvre. Further, working amid constraints of conservation areas, UN World Heritage considerations, and the strict British building classifications and planning laws, we find our creativity comes alive.
Our toolset consists of smart sourcing of materials and technologies, specialist tradespeople and craftsmen, and cutting edge environmental thinking. During a house refurbishment in the countryside, we were asked to deliver a well-insulated house on a tight budget. Further the client was keen on making a meaningful contribution to the environment.
We studied the local flora and fauna, sought specialist advice, and built the client a green roof. In addition to insulating the house well, the green roof gave us space to plant seeds that would help enhance the local bee population, enable pollination, and thus deliver a net benefit to the local ecosystem.
We source materials responsibly from suppliers whose value chain and environmental foot prints we know thoroughly over the years. Our materials range from those recovered from demolition sites, bought from vendors of recycled and specialist materials, to those invented recently, made in Britain, and known for their resistance to sun, scratches and stains. These materials are then handled and worked on by skilled craftsmen, who live locally, and who have trained as apprentices and worked for many years on sharpening their chosen skills.
People will always need homes to live. Knowing that, we invest in the upkeep of British talent in building related trades such as specialist plastering, cabinetry and wood work, iron smithing as well as interiors such as paint and fabrics.
When a client came to us with a vague idea about her dream table inspired by an Italian design she had seen somewhere, we swung into action. While helping her visualise what she really wanted, we realised making the table would require specialist steam bending of the wood. While it was once commonly used in making the beloved British Windsor chairs, the skill is now not easy to find. We did however locate a specialist cabinet maker in Kent who delivered the table at a third of the price the client had feared she will pay.
All along, our emphasis is on educating our clients on how to conserve energy, to use more natural light in the house, to reduce their environmental foot print. This is less easy than it sounds. People feel sustainability costs money.
We help them understand the payback periods of investments often by simplifying things, and by stating them in terms that are relevant to a client's life.
Despite our growing roster of happy clients and repeat clients, I do believe that with a little effort, any business could use the template that guides our thinking to serve their customers in an effective, sustainable and profitable manner.
Pioneers for Change is a seed-bed for innovative thought. An activator of personal potential. A catalyst for collective energy. A community to drive social change.
Our annual, international Fellowship is open to anyone aged 28 - 108 years old. We gather change-makers -- a business person, a community person, an investor, a thinker or doer -- who are willing to harness their talents, energy and resources as a force for good. Pioneers for Change is an initiative of Adessy Associates.
Adessy Associates believes a better world is possible, and inspires and equips organisations and individuals to make positive change happen and contribute to a sustainable future. We focus on benefit for people, planet and profit and our bespoke services harness sustainability, innovation, consciousness and purpose. We are proudly B Corp certified.
About Sharon Saxby
Sharon creates, develops and refurbishes sustainable homes for clients in the UK for over 20 years.
Calling all HuffPost superfans!
Sign up for membership to become a founding member and help shape HuffPost's next chapter