What does it take to sustain a single character for 74 years?
Since Batman's first appearance in May 1939, hundreds of writers, artists, and editors have applied their craft and their personalities to the Dark Knight, reinventing and rebranding him from decade to decade (in the '50s, Batman traveled to the moon to fight aliens; in the '60s, he walked down the street in broad daylight and signed autographs).
Creating the Bat takes just a short peek into this never-ending process, asking five quick questions to the creators who have helped to make the Batman what he is today.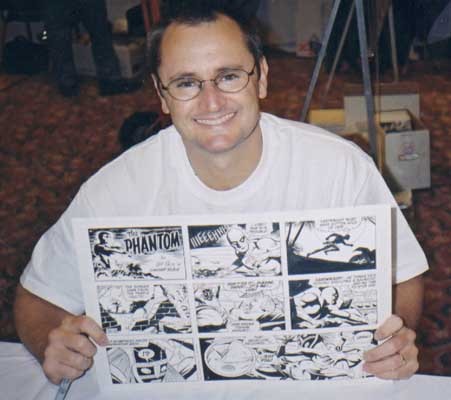 Graham Nolan went to the Joe Kubert School of Cartoon and Graphic Art -- for two years, before he was forced to drop out due to lack of funds. He landed a job in advertising while waiting for his big break in comics, which finally came in the form of DC Comics' New Talent Showcase in 1985. A series of smaller assignments followed, including Hawkworld, the British version of Transformers, and some freelance work for Dungeons & Dragons, until he landed the gig that would put him on the comics map: Detective Comics.
Nolan worked in the Bat-universe from 1992 until 1998, most usually with writing partner Chuck Dixon. Although collaborating on a great number of stories together, the one that the artist has become the most famous for is Vengeance of Bane, the 1993 graphic novel that introduced the world to the titular supervillain, who would eventually go on to break the Batman's back.
Since then, Nolan has opted to go in a very different direction with his assignments, tackling the world of newspaper comic strips with The Phantom, Rex Morgan, MD, and Sunshine State, which he himself created. Most recently, he has returned to the looming figure of Bane, helping to redefine him for DC's company-wide "New 52" reboot, which is still in its infancy.
Can you talk a bit about the balancing act between staying visually faithful to a character who's been around for 70+ years while trying to put your own stamp on him?
I always go back to the source material. I looked at early Batman drawings by Bob Kane and Jerry Robinson and Dick Sprang and tried to figure out what I liked about them. I then found myself attracted to the artists that brought that "feel" into the modern era - guys like Neal Adams, Jim Aparo, and Don Newton. So I used all of that as a building block for my approach to the character.
What's the greatest draw in illustrating Batman? What's the greatest pitfall?
Batman is a visually rich character. He lives in moody shadows, which lends itself to dramatic illustrations. I don't see any pitfalls to drawing Batman that don't apply to taking on any other fictional character - you have to make it your own.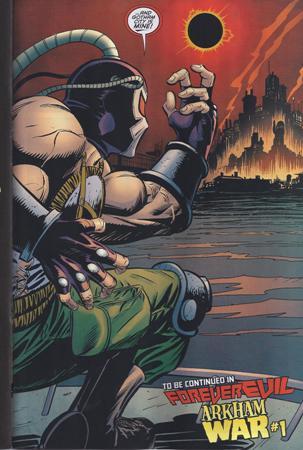 What was the most difficult or challenging sequence that you had to illustrate during your Bat career?
I have no idea. It's like childbirth... you forget all the pain.
I'm curious: what's it like to forever be listed as the co-creator of Bane?
I got into this business for one reason: I love drawing comics. Any fame or fortune was icing on the cake.
Are there too many Bat books?
Only the market can determine that. I wish the Bat-books had their own separate identities. The stories in Detective should be different than those in Batman, and the look should reflect that.
Calling all HuffPost superfans!
Sign up for membership to become a founding member and help shape HuffPost's next chapter