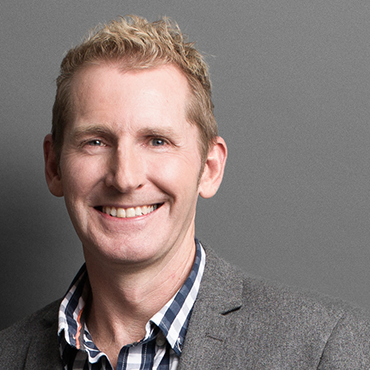 "Don't count the days. Make the days count."
In the groundswell of emotions and tributes following the passing of Muhammad Ali last year, this quote from one of the world's truly remarkable human beings has taken on even greater significance for myself - and I'm guessing countless others.
It's a sentiment that many of us will challenge ourselves with as we seek a path in business.
How can we truly make a meaningful difference in the work we do?
Myself and fellow business owners Jim and Michelle, have certainly asked ourselves this question since forming our strategic design firm in 1997.
It led us to wanting to work with purpose-driven leaders who are driven to create positive social impact. Who stand for something.
And it led us to exploring and ultimately defining what a truly meaningful organisation looks like.
Human beings are diverse. We speak different languages, come in different shapes, sizes and colours, and we have contrasting opinions and ideals.
However, there is an overarching quest that glues humanity together almost as closely as our genes, and that is our search for meaning. Meaning provides a sense of control over our lives and an anchor for our values and behaviours.
It's no accident that, more and more, we look to the organisations we interact with each day, to reflect the meaning and purpose of our own lives.
A research project conducted by McKinsey & Company found that "of all the events that can deeply engage people in their jobs, the single most important is making progress in meaningful work."
So what are the factors at play in creating a meaningful organisation?
Customers: Today's customer expects much from the organisations she interacts with and these expectations are to be met for fear of perishing.
The Organisation: As employees, we also expect more. We need to know we're spending time away from our loved ones for a higher purpose - we need to believe that we are doing meaningful work.
The Organisation's Community: No organisation runs on its own. It is important how an organisation thinks, responds and collaborates with the community that it surrounds and interacts with.
Society: As we are all part of one large society nested on Earth, we must ask ourselves of our work, "How does our work impact the society and the environment at large?"
Ultimately, we want an organisation to act with integrity. We want them to provide open and honest communication about their business practices and act with accountability when those actions don't measure up to the values and expectations of their community and their customers.
B Corp is good for business
So how can a business be accountable and transparent for its actions and impact? And be meaningful.
For us at Tank, this question took us on a journey to becoming a B Corporation.
You may not know what a B Corp is. That's OK, we didn't either until a few of years ago. But the movement is growing, now 1700 + strong throughout the globe. Think of it like B Corp certification is to sustainable business what Fair Trade certification is to coffee.
Importantly, this is not another Corporate Social Responsibility (CSR) initiative or about being a green business. It has far greater meaning and importance than that. Because it takes a holistic view of the performance of the organisation, measuring impact on all stakeholders - that means staff, suppliers, community, customers and the environment.
It puts the focus on your organisation's purpose and values, placing them front and centre. It gives your people and clients confidence and belief that you just don't talk the talk. That was critical for us, as we can't say to our clients that we believe creativity has the power to change the world and then not prove it.
But certification is just the start. It's what you do as a B Corporation which is important and creates real meaning.
For Tank, we want to work with purpose-driven businesses and leaders who are driven to create positive social impact. That share similar values to us around diversity, equality and inclusion and are not afraid to put their line in the sand.
Being a B Corp is our line in the sand. It sends out a clear message of the type of business we want to be and work with.
That we stand for something, that we're accountable, and that we're on the right track to creating our own meaningful organisation.
It's about wanting to make every day count - in our working and personal lives.
Pioneers for Change is a seed-bed for innovative thought. An activator of personal potential. A catalyst for collective energy. A community to drive social change.
Our annual, international Fellowship is open to anyone aged 28 - 108 years old. We gather change-makers -- a business person, a community person, an investor, a thinker or doer -- who are willing to harness their talents, energy and resources as a force for good. Pioneers for Change is an initiative of Adessy Associates.
Adessy Associates believes social and business objectives are mutually reinforcing. We equip and enable organisations for a sustainable future, by focusing on benefit for people, planet and profit. Our bespoke services harness sustainability, innovation, consciousness and purpose. We are proudly B Corp certified.
About Richard Foster
I started Tank in 1997 with my wife out of the 2nd bedroom of our home. We didn't know quite what we wanted Tank to be, we just knew we wanted to make a difference in some way and not be like other creative agencies. Nearly 20 years later, thanks to a lot of purposeful rambling, hard work and the efforts of many people - in particular our fellow owner Jim Antonopoulos - we've created a strategic design firm that's purpose is to create meaningful impact. We're proud to be a Certified B Corporation and work with clients such as Bank Australia and Netball Australia who epitomise what a meaningful organisation looks and acts like.
Calling all HuffPost superfans!
Sign up for membership to become a founding member and help shape HuffPost's next chapter