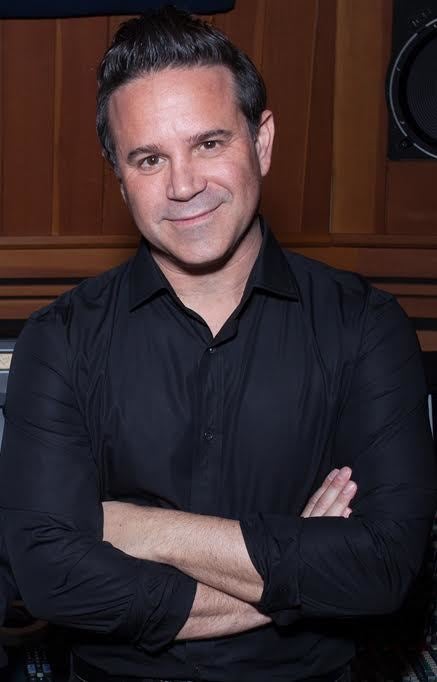 Not many composers can be attributed to inventing an entire type of music. However, not many composers are the creative Raney Shockne, a pioneering artist so bold that he dares to blend genres and come up with provocative new modern sounds that call upon the best of the past, focus on what is hot right now, and seek to take listeners into the future. His avant-garde style can be most noted for this accomplishment with his latest musical invention; "electro-noir," a startlingly fresh genre he created for the film (Re)Assignment directed by the great auteur Walter Hill. Many will recognize Hill's name from the classic 70's gang film The Warriors and instantly know that if anyone knows style, it's the prolific director- who immediately upon hearing Shockne's newly coined term knew he had to have "Electro-noir" in his new film.
And (Re)Assignment isn't the only project fans can hear the groundbreaking composer's score setting the mood behind. Shockne is also becoming one of the most sought after names in television as far as music is concerned, having already devoted his tunes to a hundred episodes of the hit FX series Anger Management, he is now working on both Kevin Can Wait and Queen Of The South. Both extremely different types of shows, Shockne demonstrates a broad range of talent as he showcases the ability to tonally set the stage for any program- whether it be Kevin James' new comedy, or USA's gritty and gripping drama.
It's no wonder why the compelling musician has already worked on over thirty films, and a hundred television shows- not to mention video games as well- such as Dragon Age: Inquisition, and The Sims 4. A man who cites Nino Rota and Henry Mancini as his inspirations, and performed the theme from Halloween at his piano recital at eleven years old when the rest of his classmates were playing Chopin, scoring seemed almost serendipitous for this gifted artist, and it would be no surprise if he was awarded in the future with an Emmy, an Oscar, a Tony, or simply major praise for creating a whole new wave of music!
Excited to talk about his new hybrid of genres and all his new projects on the way, Shockne sat down for an interview about Kevin Can Wait, Queen Of The South, (Re)Assignment, what it was like working with Walter Hill, who his heroes are, and all he would like to do in the future! Read on for more!
So, talk about the new series you compose for, "Kevin Can Wait." What can fans expect from the show, and what was your inspiration behind the score?
So, Kevin Can Wait is about a retired police officer living on Long Island, and he comes home and realizes that his battles at home are similar to those that he had on the beat in the police force. There's this phenomenon out there that these cops start out really young, and they retire and they are still young- they are in their early 40's. They have this full life afterward. So, these are very young guys and they are figuring out what to do with themselves, so, it's this very Long Island feel for the show. And I'm a big fan of Billy Joel and that kind of music having grown up with it, so that served as a real inspiration- I wanted a really old school rock and roll sort of feel. So, I hired some of the best guys I could find- I hired guys that played with Huey Lewis, and Bruce Springsteen, and we got one of the best studios out here in L.A. and recorded with all the old mics from the 80's and 90's and did a real homage to that old school rock and roll feeling, style, era and even location.
You're also working on USA's "Queen Of The South." What is your inspiration there, and how can you describe that music?
I'm really absolutely grateful and excited to be able to work in multiple genres. It's such a balance to be able to work in a really dark an gritty show like Queen Of The South, and then be part of that classic comedy like Kevin Can Wait. The people that I'm working with are geniuses. I get to work with Bruce Helford- the creator of The Drew Carey Show, who has created this modern sitcom format as we know it. I've worked with him for a hundred episodes on Anger Management, and working with him and Kevin James is an absolute thrill. An interesting tidbit is that I met Bruce while doing music for his art gallery! Bruce and his wife have this art gallery, and I was doing this avant-garde music for the gallery- I had gotten this string quartet to play heavy metal music in this instrumentals, and it was really cool. So, Bruce and I got to talking about his TV work and I actually pitched a demo live for him with the quartet in the middle of the art show. The art show is going on, and I'm pitching my demo for Anger Management! [Laughs] So, I wound up working with him on Anger Management for a hundred episodes and we've had a great relationship. Conversely, working with these guys on Queen Of The South, meeting with David T. Friendly- who had done Little Miss Sunshine and all this other great stuff, and Scott Rosenbaum- who was the showrunner of The Shield, and Joel Weinman who did Fringe, I've watched and loved all these projects, so to be sitting in a room with these all-stars was pretty intimidating and exciting, and I knew I had to absolutely step it up. So, I actually came in with Giorgio Moroder, and it was a thrill to work with him as well. We did this electronic-hybrid score, and we really impressed all those guys, and to impress all those guys was beyond exciting.
How did you get into doing scores? Did you always know that was the area of music you wanted to get into?
My family has always been in music. I have been a singer-songwriter from an early age, and went into the L.A. scene, and actually first went into punk rock on the sunset strip and was thrashing about, and then I actually started getting into somewhat of a avant-garde performance art where I had orchestral elements, and a piano, and I had a residency at this place called Luna Park, and I started to score live. My friends went to NYU, and I started to score their films at the location live. It became a pretty popular residency and a lot of the people from the film world started seeing it and I would get hired from those performances. And I love score, I always gravitated toward it. I actually played my first score when I was eleven years old at a piano recital. Everyone else was playing Chopin, and I played the theme from Halloween! [Cracks up] Everyone freaked out!
Did you have any role models in the field growing up? Is there anyone you would love to collaborate with?
The composer that I always go back to is Nino Rota. I'm a big Fellini guy, and I actually had him on my ringtone for several years. 8½ is just phenomenal. Unfortunately, I can't ever collaborate with him. Most of the guys that I really love are guys that have passed on- Henry Mancini, Nino Rota- those are my favorite artists. I think we're in a space now where there are so many amazing talents, but I'm really a fan of that old material. I was just listening to a lot of Pink Floyd on the retro-modern front as far as film scores go, and I would like to get more into that kind of stuff. I love the old style, but I'm also a symph-head, especially as I work more with Giorgio Moroder. I'm also a big fan of Vangelis. Blade Runner is one of my favorite scores- I love that kind of stuff. So, I'm trying to create a hybrid of those two worlds- getting that classical feel, mixed with those deeper symphonic tones, and expanding into a wide palette.
You've scored over 30 films, as well as 100 shows and even video games. Is there any particular show you would love to add a score to?
That's really an interesting question. Just talking about Blade Runner, I think that's right in the dead center of what I love. I am very much a sci-fi guy, and I love a score that takes almost a film-noir approach and makes it into this electronic feel. That's really something I love.
You also recently scored Walter Hill's "(Re)Assignment" with Sigourney Weaver and Michelle Rodriguez. What can fans expect from that one?
Walter Hill is one of the most critically acclaimed filmmakers out there, and it was such an honor to work with him- he did The Warriors, and that is such an absolute classic. We tried to do this electro-noir for the film, and that was really based the idea of taking this Blade Runner feel and combining it with A Night In The City score, and it really had this retro-noir instrumentation as transposed in a synthesized way- and that's the dead center of what I'd like to be doing. So, we've coined the term "electro-noir," and Walter Hill loved it. We did the spotting session where what they had done, and it wasn't really working. Walter turned to me and asked how we can have that noir feel, but update it and make it modern and twist it. So, when I offered up the term "Electro-noir," he instantly said; "Whatever that is, we have to make it!" [Cracks up] So, that was the mission, and I seem to have made him happy- so, I'm pleased.
What do you have next on the horizon?
Queen Of The South just got picked up for season two, so that's really exciting, and Kevin Can Wait just got picked up for a full season order- so that's great as well. I'm also looking to work on another film that I can't talk about right now, but it's an exciting project as well, so that's really very thrilling as well. And I just did the end titles for a film called American Pastoral that Ewan McGregor just directed, and we did a remake of the Henry Mancini classic, Moon River. It's a very interesting interpretation of the song, and we did it in this really fun, dark way- so that was really exciting as well. We just went to the premiere, and it was an incredible film, absolutely heartbreaking. Fans will love it, and it was an honor to be able to be a part of it.
And with American Pastoral, Queen Of The South and Kevin Can Wait all dominating television and film this year, listeners can expect to have Shockne's ground-breaking tunes in their heads non-stop. Talk about music to fans ears!
Kevin Can Wait airs Monday nights at 8/7c on CBS.
Popular in the Community