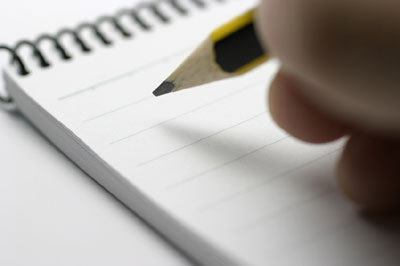 Developing your college list is a challenging task. Many students who approach us at Synocate apply to 7 or more schools and spread those across safety, target, and reach colleges. So how do most people create these lists today? They create complicated sheets or simply apply to colleges around them or that they have heard about. We have developed a free searchable and sortable tool to help students and parents around the world figure out which colleges match their profile. In this article, we will review tips on making a college list, variables to be looking for, and sample use cases.
Tip #1: Make sure you have safety schools
Every school list should have at least 2 schools that the student considers as "safe" (where they believe that they have an 80% or greater chance). These schools are usually local universities where the student would go to in the worst case scenario.
Tip #2: Apply to more rather than less
Students who take the time to apply to more schools often are the ones who will get more options come admissions seasons. Although this is not always true, especially with the rise of early action and early decision, in our experience at Synocate we have found it to be correlated.
So how do you actually create a college list? We have put together a list of 18 variables that students and parents should consider including SAT/ACT, GPA, extracurricular activity strength, and volunteer work strength.
But how do you know which colleges care about which variables? We have spent the past several years compiling this information and are presenting it in this article.
Colleges rank across these variables on a scale of 1-4, with 4 being the most important and 1 being not considered. We can use these rankings across the variables to better develop a student's college list.
Here is the free website: tools.synocate.com/admissionsdata. On this page, you will be able to sort and filter the Top 50 schools by the 18 variables based on their data from 2016. You can create a free account on this site to save your searches and get access to experts from these colleges.
1) "Splitter" Candidate - High GPA, low SAT/ACT or vice versa
We see many of these candidates at Synocate. Let us take the first case, where the student has a high GPA and a lower SAT/ACT score. On this page tools.synocate.com/admissionsdata we can find schools that match their profile.
First, we should filter the category Academic GPA greater than 2 to see the schools that consider GPA to be Important (3) or Very Important (4). Then we should add a second filter for Test scores less than 3 to see schools that consider test scores as not important.
With these two filters, we see that Wake Forest and Brandeis are two schools that fit our strict criteria. If our test scores were not that much worse than our GPA, we might consider relaxing the Test score filter to be less than 4 (1, 2, or 3 out of 4).
This set of filters reveals over 15 colleges including University of Notre Dame, Boston University, and others that believe GPA is important but also believe Test scores are as important or more important than GPA.
2) Strong activities and weaker GPA
We also have students who have a strong extracurricular story but weaker scores. Where should they apply?
First we will apply the Extracurricular activities filter of 2 to see schools that think they are important or very important. Then we will apply a second filter on GPA to see schools that consider GPA less than very important.
We find schools like Lehigh, Boston University, and University of Texas Austin that match our criteria.
You can add as many filters as you like and then even sort those remaining schools on different variables. The variables including extracurricular activities, recommendations, interviews, and many other factors in the college admissions process.
We are constantly adding more schools as we get their data and would love to hear your feedback on this free tool. Please visit www.synocate.com or email us at admin@synocate.com with any suggestions!
REAL LIFE. REAL NEWS. REAL VOICES.
Help us tell more of the stories that matter from voices that too often remain unheard.