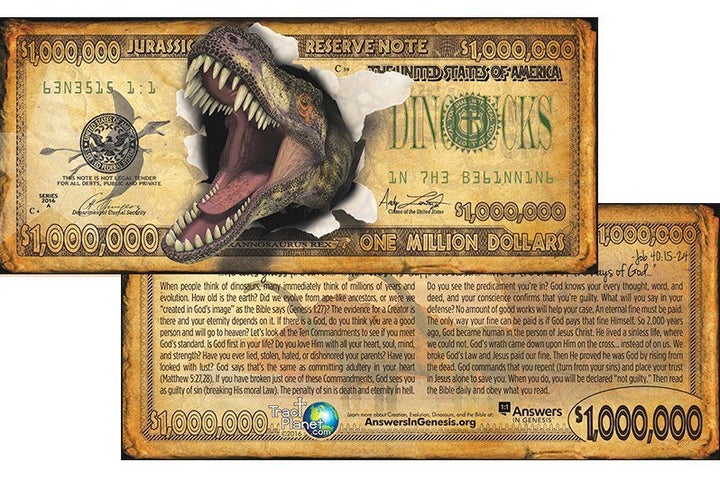 Anti-Halloween creationists have some ideas about the holiday that could turn your home into the least popular trick-or-treat stop in the neighborhood.
Instead of handing out candy, Answers in Genesis wants you to give trick-or-treaters fake $1 million bills that warn children of the fiery hell that awaits them.
"Have you ever lied, stolen or used God's name in vain?" reads part of a fake bill with Noah's Ark on the front. "The penalty for your crimes against God is death and eternal hell."
"Have you ever lied, stolen, hated or dishonored your parents? Have you looked with lust? God says that's the same as committing adultery in your heart," a message on the bill reads as it describes the Ten Commandments.
And if you've broken any of these rules, you're doomed: "The penalty of sin is death and eternity in hell."
Don't try to hide, either, because "God knows your every thought, word and deed and your conscience confirms that you're guilty."
According to the essay, Halloween has "evil intent," "considerable paganism" and "the glorification of sensuality, death and demons." The group urges churches to host social functions on October 31 to prevent kids from celebrating.
"If a Christian alternative is not possible in your location, then take advantage of this opportunity to share with people the message of the gospel and how Jesus Christ has conquered death and the forgiveness that can only be found in God when you greet 'trick or treaters,'" the essays reads.
Before You Go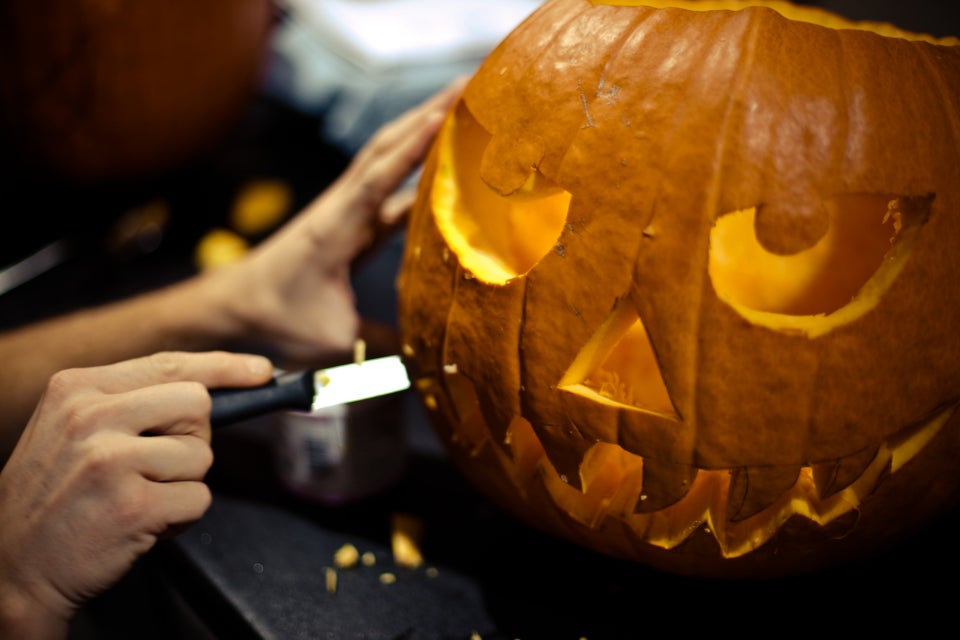 9 Ways To Keep Your Kids Safe on Halloween
Popular in the Community