The Texas Freedom Network, a nonprofit civil liberties group, posted on its website last week that it had discovered that six people chosen to review biology textbooks for the state had ties to creationism. Of the 28 invited to review textbooks, around a dozen went to Austin recently to make final textbook recommendations, the Texas Freedom Network wrote.
The Texas Freedom Network charged in a subsequent blog post that of that group of about 12, which approves the biology books used for at least the next eight years, four people had creationist backgrounds -- a sizable proportion of the review team.
According to the Texas Education Agency, the Lone Star State is one of 22 states with formal procedures for textbook adoption. The process requires publishing companies to submit sample textbooks to the Texas Education Agency, textbook review panels and regional education service centers. The textbook review panels consider submissions and make recommendations to the state's commissioner of education about which books to adopt.
Josh Rosenau, the programs and policy director for the National Center for Science Education, charged that creationists have disproportionate representation on the Texas panel because of board member influence.
"I know a lot of people who are professors and teachers [who were nominated], but somehow there was more room for creationists because [state education] board members have been able to say 'I want these people,'" Rosenau told HuffPost by phone.
The political leanings of review panelists are especially noteworthy because Texas textbooks have the power to influence students not only in the state, but also across the country.
The biology textbooks currently under review are set to enter Texas classrooms at the beginning of the 2014 – 2015 school year, according to the Texas Education Agency.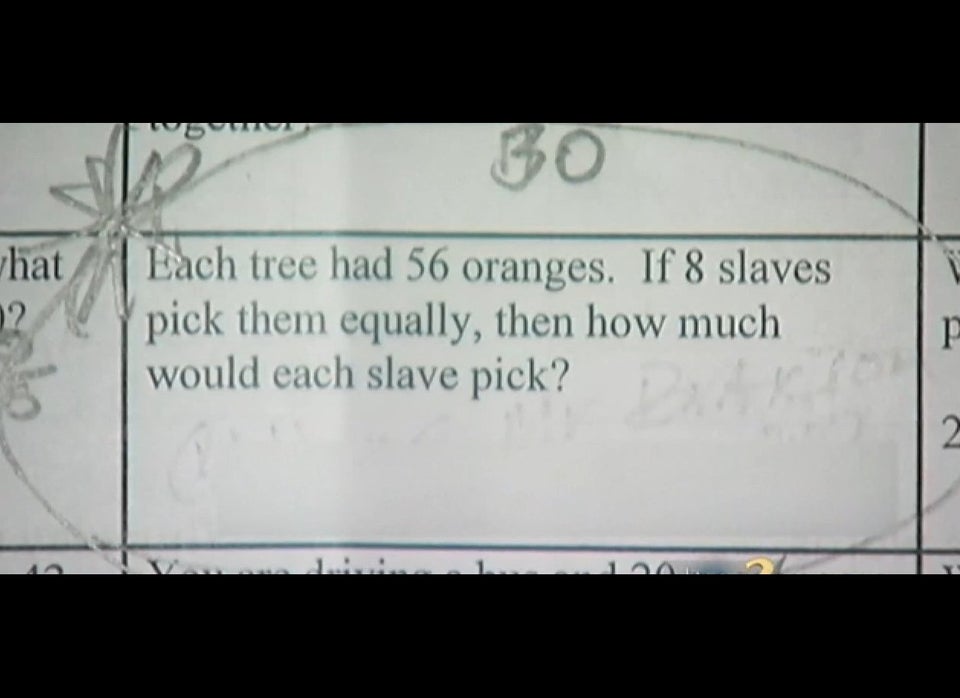 Controversial school-related documents from around the country
Popular in the Community