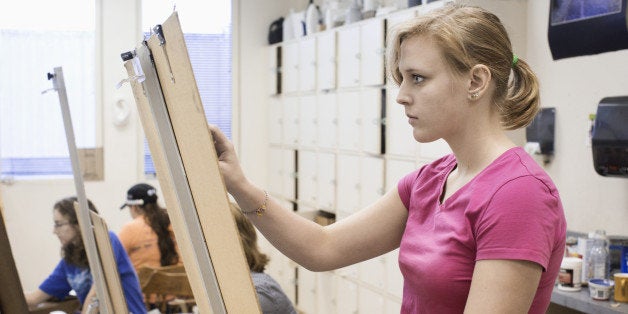 A new study might convince you to finally register for that painting class -- or get started on that novel, or sign up for a salsa dancing class, for that matter. Turns out, pursuing your creative interests outside of work could boost your job performance.
"It can be rare in research to find that what we do in our personal time is related to our behaviors in the workplace, and not just how we feel," study researcher Kevin Eschleman, an organizational psychologist at San Francisco State University, said in a statement.
The study had two experiments, one including 341 employees and the other including 92 active-duty captains in the U.S. Air Force.
All the study participants were surveyed about creative activities, self-ratings of workplace creativity, support of their company and coworkers and what they did with their downtime; the Air Force captains had their job performance rated by coworkers and subordinates.
"Creative activity may provide an experience of discovery and growth, which includes the discovery of new cognitive pathways," the researchers wrote in the study.
They noted that creativity could affect job performance in particular by helping people recover from their jobs and helping them to relax, by providing them with a sense of control and by providing them with new challenges that are not job-related.