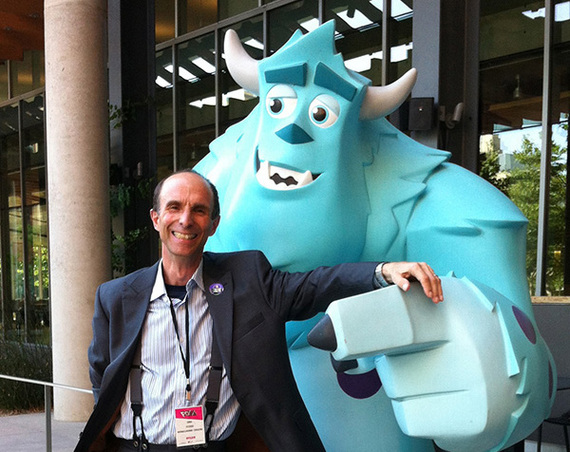 This spring's Fast Company Creativity Counter-Conference, in Los Angeles, could not have been further removed from the usual boring conference format. Every college, corporation and political party could take a page from their book on how to make sharing and learning much more engaging and creative.
The Fast Company Los Angeles event took place over the course of two event packed days, with the first day consisting of field trips that were divided into separate Burbank, Culver City, Santa Monica, Venice and Downtown tracks. Executive tour buses chauffeured participants from door to door as we visited some of the world's most creative entertainment studios, advertising agencies and consumer service providers.
Bussing people through rush-hour traffic in L.A. may not be the most efficient way to cover that many venues, however the format had its distinct advantages since we actually listened and participated with each other while on the long bus ride.
I attended the Burbank track that began with a tour of the production facilities at Stoopid Buddy Stoodios. We then listened to music at Fenders, revisited our childhood at Hasbro Toys and did a brainstorming session at Walt Disney Studios.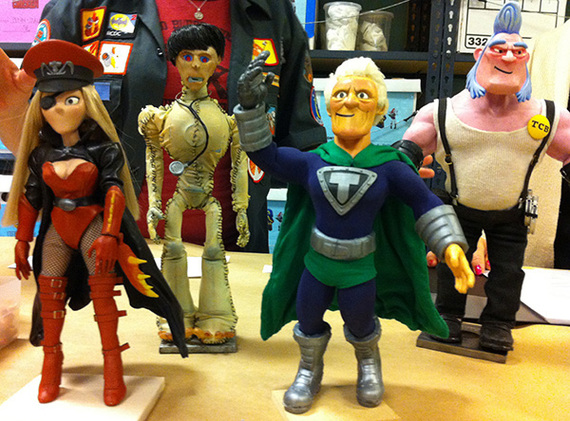 Later that evening, all tours reconnoitered at the famous advertising agency TBWA/Chiat/Day where L.A's Mayor, Eric Garcetti was interviewed. By the end of the evening, our heads were spinning and chock full of creative impressions.
Early morning on the second day, everyone met at the advertising agency 72andSunny for an indoor/outdoor conference, with a dozen speakers that were selected from among Fast Company's One Hundred Most Innovative People of 2016. These included Tinder's CEO Sean Rad, Geena Davis and WWE Champion John Cena, all sharing their amazing entrepreneurial experiences.
The presentations were arranged as interview sessions on an outdoor stage, where participants lounged on haute designed Eames chairs or sat on the grass.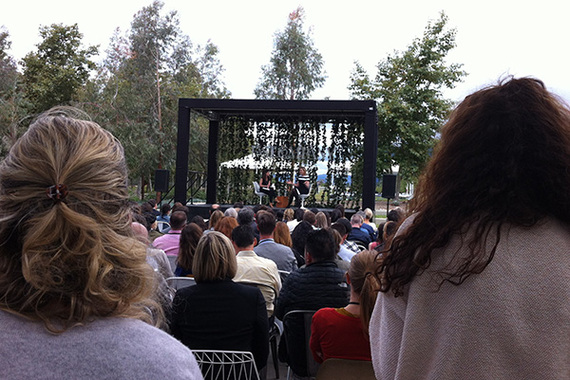 With large flat screens and loud speakers distributed around the ground, participants could easily continue to follow the conversations, as they refilled their coffee or plates of food. This setup provided participants with ample opportunities to stretch their legs and also get to know more of the other attendees.
In order to foster creativity, participants were summoned to multiple workshops where they formed small teams and brainstormed branding messages, as well as experiencing accelerated startup teambuilding exercises.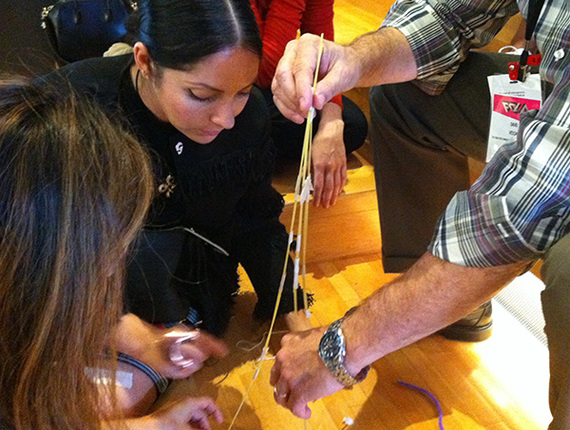 This was a wonderful opportunity to share insights and ideas with designers, real estate agents, marketing and branding folks, educators and product developers. These creative individuals represented a wide range of industries from places as far away as France and Brazil.
Most participants were there to make random connections while a few seemed to focus on very specific connections and if one did not fit into their particular area of interest then the conversation was very short indeed.
Some of the most unexpected and interesting conversations were with people from outside my own domain and I marveled at how much there was to learn from this interesting and eclectic group. Creativity is about so much more than simply learning from the best, it works best when experienced as a practice and this Fast Company weekend event gave us all a chance to increase our knowledge in other areas of this very diverse Creative Economy.
REAL LIFE. REAL NEWS. REAL VOICES.
Help us tell more of the stories that matter from voices that too often remain unheard.