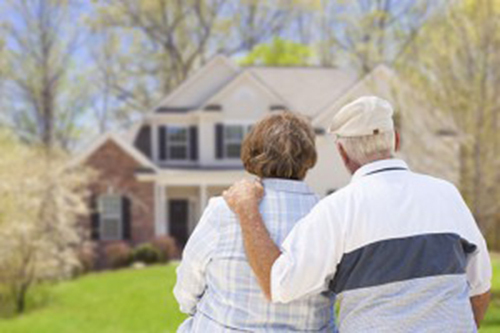 It's always difficult to choose presents, especially for your closest loved ones. Have you ever had moments when shopping for gifts wouldn't yield any results? Have you ever thought, "Will they even use this or will they give it away eventually?" It's not uncommon to have frustrations when trying to choose a perfect gift for your mother or father.
Here are suggestions that might help you choose the perfect gift for your parents.
If your parents love reading and want to stay informed about the current local and world news, gifting a newspaper subscription will be useful to them every day, especially when they keep the tradition of waking up in the morning and having a cup of coffee while they read the newspaper. If they enjoy reading from their computer or tablet, a free digital subscription is usually included with the newspaper subscription you purchase. Choose a specific newspaper out of hundreds, send it as a gift subscription and it will be delivered to your parents' home within a few days. Your parents will definitely appreciate it and think of you each day the newspaper arrives at their doorstep.
For TV lovers, an Amazon Fire TV Stick might serve as a useful and pleasant gift. It will allow your parents to choose from a variety of popular TV shows and movies on Netflix, HBO and Hulu as well as NBC news, live TV and much more. The Amazon Fire TV stick can take any content they want to read from the internet and display it on their TV. It can also mirror a mobile device making it possible to look at personal photos and videos.
If your parents happen to live in an area with constant outside temperature fluctuations, gifting a Nest Thermostat might make their life more comfortable. It is a smart device that helps regulate the temperature inside of their house by remembering the owner's habits. It can automatically make adjustments based on the outside temperature, so it's never too cold or too hot in the house. It can also be used as an energy saver that sends off an alert to the owner when the inside temperature is critically low or high.
Another unique gift idea for your parents is the Amazon Echo. This device has multiple handy functions. It responds to the name "Alexa" and has the ability to listen to your voice commands. It can play music from different devices, wake you up, read audio books, stream movies and it can turn on/off lights and electronics. It might be especially convenient for elderly people because it can be used as a to-do list reminder for the day. It also can provide the weather forecast, report traffic jams, order pizza and answer all of your questions. It's a great help in everyday situations.
If your parents love to travel but they worry about their home, the Nest Dropcam would be a helpful device. With the Nest Dropcam, your parents can always see what's going on inside or outside of their house, depending on where they choose to place the camera. Going for a holiday should exclude any type of worries, and this easy-to-use invention can definitely help reduce unnecessary stress.
No matter which of these unique gifts you choose for your parents, your attention and time spent with them is what really counts.