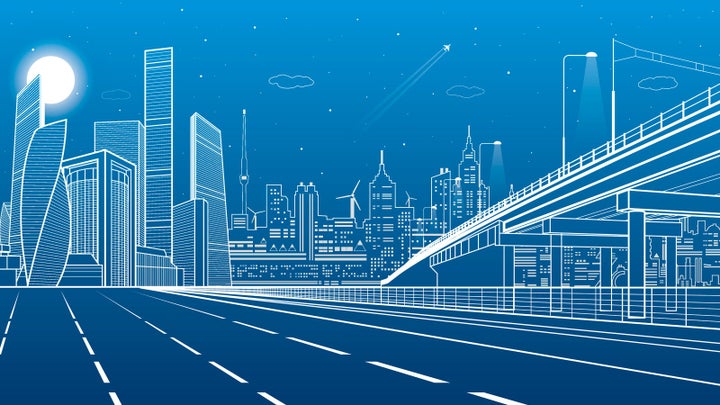 By Chris Dobson, CEO, The Exchange Lab
Last week, Cannes Lions celebrated its 64th International Festival of Creativity. Every year – and this year was no different – there's discussion around the role of creative now and in the future of digital advertising. Even more relevant today, given questions raised about the evolution of the festival itself - is Cannes Lions still about creativity, or has the influence of technology – programmatic, AI, VR - and influx of AdTech companies attending, taken away the creative charm of Cannes?
Many hold the belief that creative has been lost within the digital advertising landscape and that the growing influence of technology and programmatic advertising has killed the magic. But has creative just lost its way? Consumer content consumption is ever evolving and programmatic technology is simply addressing this shift. Programmatic allows brands to harness their data to achieve the mantra that customer communications must deliver the message, at the right time, to the right person. Of course, context and timing is key, but it is vital the creative content is aligned and fit for multiple platforms. It needs to speak and resonate with the audience.
Marketers need to utilize new media, to create fresh advertising that captivates audiences on the different devices content is being consumed. In this fragmented landscape - where the consumer is always connected, but not always engaged - the creative needs to be compelling enough to attract the attention of a person in a five-second environment or in a true view – an in-stream ad which allows viewers to skip pre or mid roll - for example. Executing exciting and inspiring creative programmatically across these formats is key to more effective and engaging advertising.
Programmatic is addressing the rapid evolution of content consumption, but to truly connect with a consumer throughout their journey, across all touch points, there's a little way to go. Dynamic creative optimization – changing creative based on audience reaction –addresses the fact that the one-ad-fits-all approach doesn't work. But sequential advertising is the next stage in engaging the tech-savvy consumer. The ability to use customer data to sequentially serve different ads to nurture them along their journey - across devices - is what the industry is working on solving.
With the paramount role digital now plays in the advertising world, Cannes Lions has made changes to reflect this shift. In 2011 they dropped 'Advertising' for 'Creativity' in the festival name. In 2015, they introduced the Cannes Lions Innovation Festival – which celebrates how data and technology can enable creativity – and launched the Creative Data Lion award category. But with the growing presence of the world's largest tech companies in Cannes, I can see how creative feels like it is being overshadowed by the big tech players, and a sense of balance needs to be restored.
Examples of advertising showcased at this year's Cannes do exemplify how the marrying of creative and technology is progressing to disrupt and engage audiences.
Take for example 'Creative Data - Data Storytelling Gold Lion' winner "AiMEN" – a disruptive social ad campaign launched by network Canal+ to draw audiences for new series 'The Young Pope'. Show fans will know that Pope Pius XIII, played by Jude Law, is not your conventional pope, so to reflect this and to capture the attention of a social-tech savvy generation, they created "AiMEN" – short for "Papal Artificial Intelligence" – a super-powered pope bot.
Using AI intelligence, the "pope bot" trails social platforms to spread the word of the Bible and it's versus, commenting as Pope Pius on people's statuses who need a righteous reminding.
This is tech and creative working together at its finest. AI technology reacting to real-time events to activate disruptive personal creative that resonates in a modern tech world, to successfully raise awareness and engagement at scale for a TV series launch.
So, what is the role of creative now and in the future of digital advertising? Creative is and always will be essential to marketing success. But it is vital that marketers work closely with programmatic specialists to push the boundaries of creative innovation through automation. This means testing the creative; using insights to drive creative selection and placement; personalizing the creative execution; combining channels and tactics and finally, reacting to real-time changes.
Popular in the Community