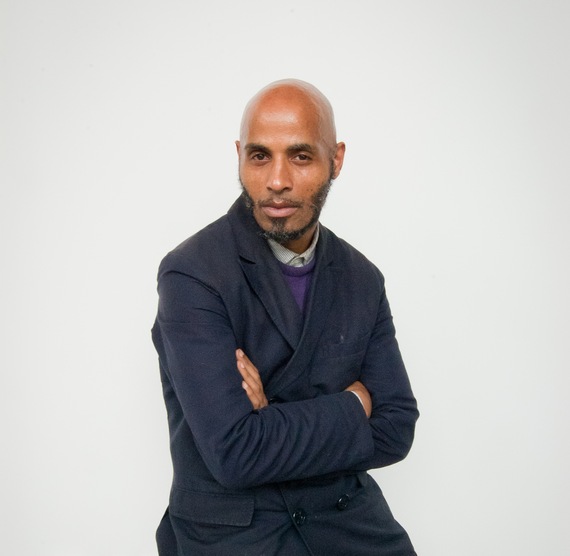 Plenty of people can make money. Some can create social change. Doing both requires real creativity, but that's where great business people should be aiming.
Making change happen is not an individual pursuit. My vision is to bring other businesses into a brave new world where their profits are maximised by making social change.
To some that sounds scary, counter-intuitive even. I hope my impact is that, in 100 years, people are no longer scared and that my vision has become the norm.
How on earth can that happen? Small steps, gradually turning people's eyes towards the business case.
Business case and social change
That business case is actually remarkably simple. We "just" need to help people past their reluctance to act on it. Here's how it goes:
Every business knows we live in an innovate-or-die world.
We all also know that there is no innovation without risk...
...and that creative strategies are necessary to deliver impactful innovation.
However, creative strategies do not come from repeating the status quo. (Having a formula to innovate sounds like an oxymoron for a reason.)
So getting innovative results means using innovative approaches.
This business case goes right through organisations to how we educate and recruit the next generation. Most people are set in their ways by the time they reach leadership positions. New, different people are therefore going to be essential to any new, different approaches.
However, teaching, recruiting and working to a formula brings more of the same. That's why Silicon Valley start-ups recruit differently to large corporates. (It's also why large corporates hire in consultants, but consultants have their own problems.)
We need to build business differently by building in difference - in the people we hire and the approaches they bring. Our corporates and consultancies are too stacked with more-of-the-same people. People from Peter Thiel (see his Zero to One) to Richard Branson to (even!) Ernst & Young are screaming this from the rooftops.

How can we produce business and social benefits?
I know this might feel difficult because it's exactly what I've been doing at my company, Reluctantly Brave. It does feel risky, recruiting on seeing a spark of potential rather than a stacked CV.
However, this is where the creative agency world needs to go. We are saying to clients, "we can bring that creative spark you lack" and yet creative agencies lack precisely the diversity of viewpoints required to deliver solutions any more exciting than their corporate clients could deliver themselves.
You can see how this makes social change. If our industry employs people from all backgrounds, social and economic divides are broken. Positive feedback loops are created, with people taking experience and aspirations back into their communities.
What's more, the more we work with clients, the more we can show them it is beneficial to their business to do the same. And it isn't that scary. Or difficult.
Let me end with a story of how this helped one of the most conservative institutions in the UK. Oxford University, constantly criticised for a lack of diversity, took a chance on me. They spotted my spark of talent, ignoring my comparative lack of qualifications.
Not only did this enrich my life, but it has carried through to everything I have done and all the people I have encountered since. It also enriched Oxford University - my college uses their experience with me as a model, and have even put my portrait on the wall.
Who'd have thought that Oxford dons would have learned so much from a mature student, mixed race Peckhamite?
But we shouldn't be surprised - making change in any business, institution or social space requires innovation. And that means getting creative with the talent you recruit, whether employee, student or business supplier.
Enriching business really can enrich communities, in so many ways.
Pioneers for Change is a seed-bed for innovative thought. An activator of personal potential. A catalyst for collective energy. A community to drive social change.
Our annual, international Fellowship is open to anyone aged 28 - 108 years old. We gather change-makers -- a business person, a community person, an investor, a thinker or doer -- who are willing to harness their talents, energy and resources as a force for good. Pioneers for Change is an initiative of Adessy Associates.
Adessy Associates believes a better world is possible, and inspires and equips organisations and individuals to make positive change happen and contribute to a sustainable future. We focus on benefit for people, planet and profit and our bespoke services harness sustainability, innovation, consciousness and purpose. We are proudly B Corp certified.
About David Gustave
David is a founder and the Chief Imagination Officer of Reluctantly Brave, the creative strategy firm. With a vision for bringing creative diversity to the business world, David has consulted for some of the world's leading brands, helping senior management tackle some of their biggest challenges. His unconventional route into education and business, including working with kids from the streets of South London, gives him unparalleled insight into the commercial benefits of making social change.
Calling all HuffPost superfans!
Sign up for membership to become a founding member and help shape HuffPost's next chapter