This week is the lead up to one of the hottest events happening this year, the Creative Time Summit: Revolutions in Public Practice. Collaborating with the New York Public Library, the arts organization Creative Time has put together a zinger of a conference. 35 cultural producers will present their work in a rapid fire format of 7 minute information blasts, making "short, pointed, and dynamic presentations on their work and art and social justice in the public sphere."
While many conversations of the what art can do for society and vice versa, get bogged down in stuffy academic jargon and seem to fruitlessly wander without results, this summit has been organized as a tight and pointed springboard, reigning in the great minds of public art and action to 7 minutes and forcing them to focus on a point.
The list of participants is vast and varied from the Yes Men, to Thomas Hirschorn, Suzanne Lacy, Dara Greenwald, Temporary Services, Okwui Enwezor, Liam Gillick, Harrell Fletcher, and many many more. (For a complete list of presenters visit: here).
This column will be highlighting some of the artists that will be participating in the summit. With such a short span of time to present their work at the conference, this blog will be augmenting the summit by giving background history, context, and anecdotes as a well as interviews and photos for those involved.
I caught up with Dara Greenwald at Bluestockings, an activist bookstore in the Lower East Side. She was attending a conversation on the current state of anarchism in NYC today.
We ducked outside amidst raised voices about whether sustainable business model anarchism wasn't just capitalism in a different cloak. Leaning against an abandoned storefront, more reminiscent of different times in the LES, we got down to the business of the upcoming summit.
Greenwald will be presenting a project that she collaborated with artists Josh MacPhee and Olivia Robinson called "Spectres of Liberty". In this action they "set out imagining ghosts of demolished buildings and structures" in Troy, NY. This took the form of large translucent structures which were "inflatable sculptural extensions to buildings whose facades have been destroyed to thinking about recreating vanished historic sites."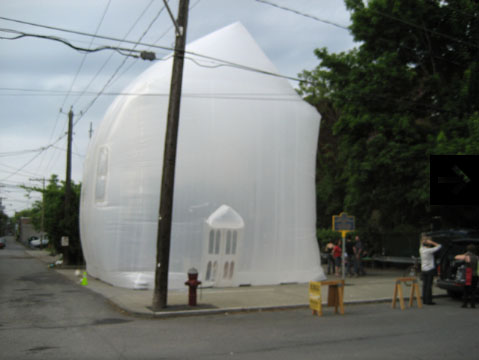 To hear more about this and other amazing projects as well as a candid, on the spot interview with Dara Greenwald: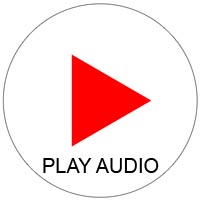 Related
Popular in the Community