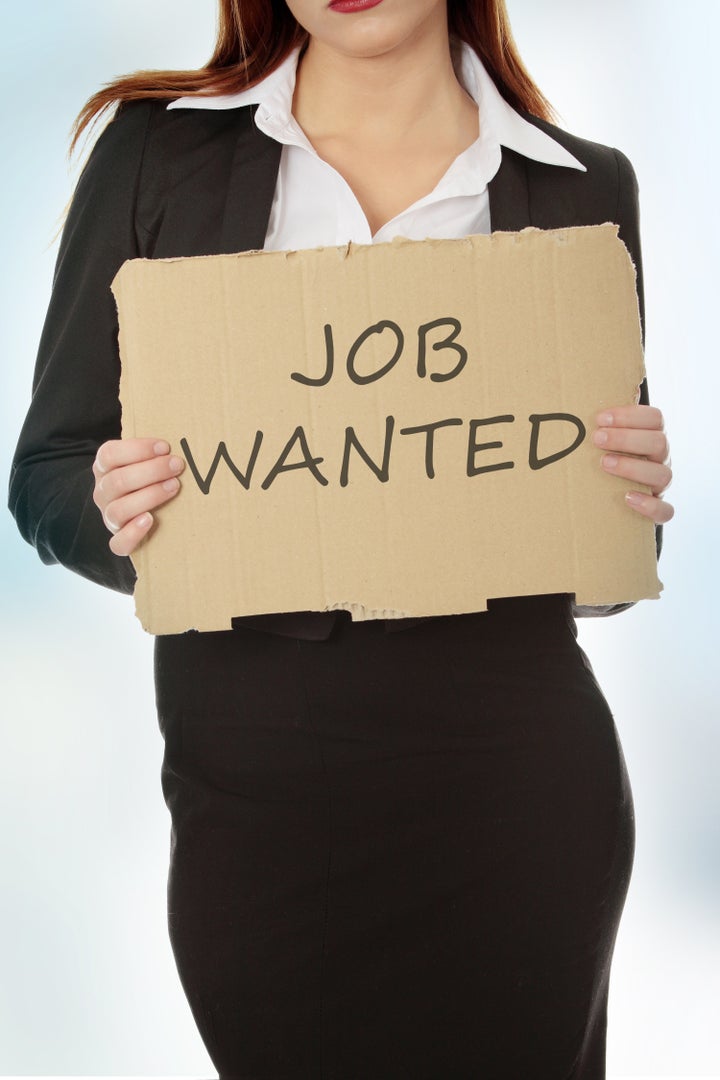 With a recent growth in jobs and a decrease in the ever-present unemployment rate, it's not surprising that many individuals are adding "getting hired" to the top of their list of resolutions for the New Year.
However, during the search for a new job, individuals sometimes find themselves relying on a generic and rather easy approach when it comes to landing their next position. And in this job climate, a simple cover letter and resume aren't always enough to seal the deal with potential employers, or set you apart from other applicants.
Similar to job seekers, employers also fall into trap of only requesting the bare minimum in the hiring process. Applicants generally are presented with the task of completing a job application and sending in their resume. This stereotypical and generalized hiring process does little for employers, particularly when it comes to narrowing down the applicants and truly getting the full story on what they have to offer.
In 2013, job seekers should consider transforming their job search by seeking out creative ways to land the position of their dreams.
Kicking your job search into creative mode isn't always easy. Here are a few unique ways that job seekers have acquired positions -- let them be an inspiration to you and your job search in the new year.
Showcase Yourself Using Their Product or Platform
There's no better way to appear interested and passionate about a company than to market yourself by utilizing its product. While not every company offers a product, those that do offer many unique opportunities for job seekers to creatively showcase themselves in reference to it.
While there are certainly many great examples of job seekers utilizing a company's product to put their most creative foot forward, the e-commerce platform, Shopify, has an inspirational story of hire of their own. Mike Freeman built a store using their site to display himself as a candidate and landed a position within the marketing department -- amazing, right?
Present Yourself in a Creative Way
Cleverly standing out to potential employers is no longer solidified by creating a standardized resume. Individuals searching for their dream position need to understand how to best market themselves to their target audience -- hiring managers and recruiters. Similar to landing a business deal, job seekers should consider utilizing a method of presentation to express more than their resume or cover letter ever could.
One great inspirational and unique hiring story comes from SlideRocket, an online presentation tool. They hired one job seeker because of her outstanding ability to not only utilize their product, but also present herself as a passionate and unique candidate, someone they couldn't move forward without. By creating a presentation, video or proposal, candidates are able to offer more to their potential employers than their competition and display themselves as creative problem solvers.
It's easy for job seekers to shy away from creating a resume that involves design elements. It's possible that they've been conditioned to believe that heavily designed resumes do nothing for their search. While this is true for some career fields, in other sectors, a well-designed resume is essential.
If you have a knack for designing, one of the recent resume trends is the infographic resume -- it has been dubbed as the ultimately visually pleasing application material. An infographic resume allows the candidate to showcase their job history, education, and skills in a professional and visually appealing way.
If you're less skilled in design, applications like vizualize.me and re.vu will allow you to spark the attention of the potential employers looking for a bit of creativity in their candidates.
Social platforms have come to a head for many potential employers and recruiters, but simply having them won't set you apart from other candidates. Look for innovative way to display your experiences and express what you can bring to a company by utilizing your social platforms. Many job seekers have found success by creating unique resume fan pages on Facebook or by developing an overarching social profile through Flavors.me. Look for ways to bring your social expertise into play for your job search.
The landscape of how individuals find work is constantly changing, and it's in your best interest to continually look for creative ways to present yourself to employers. Challenge yourself by looking for ways to make hiring managers pleasantly gasp when reviewing your materials.
Patrick Richard is the President and Founder of ShinyNeedle, LLC. He has a lengthy background in the digital strategic space where he spends much of his time, and also runs the website pgrdesign.com. He has worked on some of the world's most recognized brands, as well as his own start-up companies. He currently resides in Columbus, OH, with his wife Heather and two girls, Ryann and Norah. Connect with him and the ShinyNeedle team on Twitter, Facebook, and LinkedIn.
REAL LIFE. REAL NEWS. REAL VOICES.
Help us tell more of the stories that matter from voices that too often remain unheard.