 If you're stuck in a creative rut, the best way out may be to just unplug and recharge.
A new study, to be published in the journal PLOS One, shows that spending four nature-filled days, away from electronic devices, is linked with 50 percent higher scores on a test for creativity.
The findings provide "a rationale for trying to understand what is a healthy way to interact in the world, and that burying yourself in front of a computer 24/7 may have costs that can be remediated by taking a hike in nature," study researcher David Strayer, a psychology professor at the University of Utah, said in a statement.
The study included 56 people with an average age of 28. The study participants went on electronics-free wilderness hiking trips in Colorado, Maine, Washington and Alaska, lasting from four to six days, that were organized by the Outward Bound expedition school. Creativity tests were taken by 24 of the study participants the morning they started their trip, while 32 of the participants took the test on the fourth day of their trip.
Researchers found that those who took the creativity test later on in the trip got more questions right than those who took the test at the beginning of the trip, before they'd had the chance to be immersed in nature.
The study authors said that they aren't sure if the improved scores on the test were due to being in nature, or from being unplugged from the electronic devices. But past research has linked the color green with creativity.
A study, published in the journal Personality and Social Psychology Bulletin, showed that seeing the color green before being given a creative prompt yielded more imaginative answers than seeing the color white before the prompt.
For more ways color affects our bodies and brains, click through the slideshow: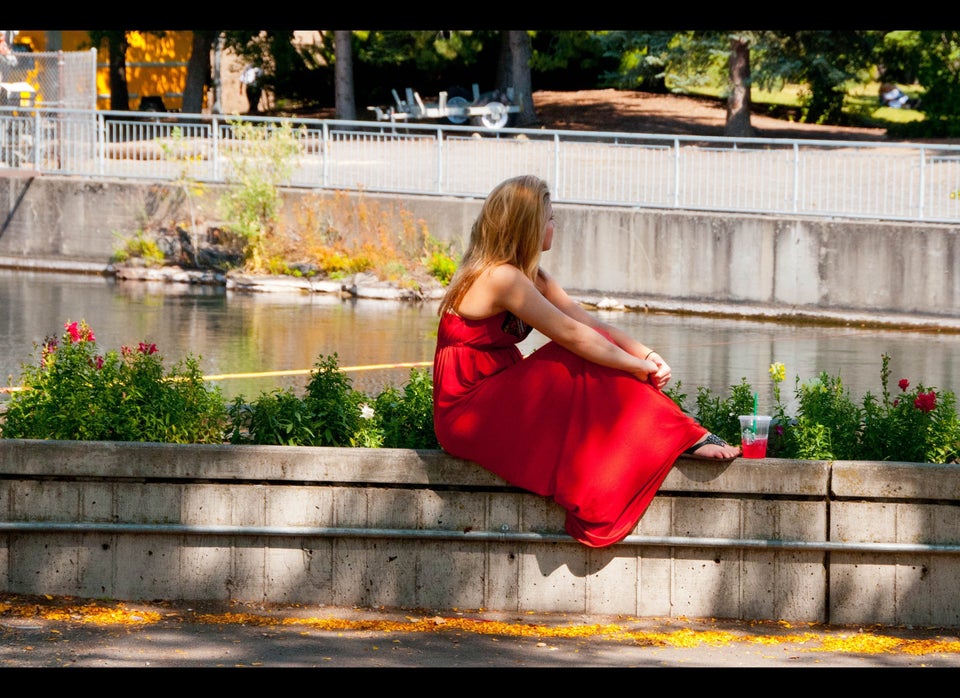 Color Me Creative
Support HuffPost
A No-B.S. Guide To Life
Related
Popular in the Community