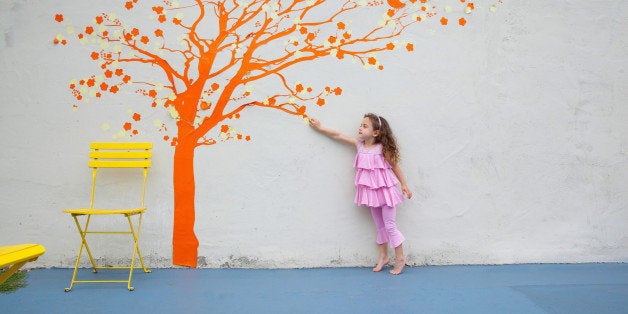 "The best way to have a good idea is to have a lot of ideas."
Those were the inspiring words from the Nobel Peace Prize winner and biochemist Linus Pauling, which were shared by C. McNair Wilson during The Curiosity Tour -- a series of dynamic, creative and fun workshops brought to the Philippines by the U.S. Embassy Manila. It was held at the Central Philippine University's Henry Luce III Library.
C. McNair Wilson, former Disney Imagineer and now a co-founder of Imaginuity Unlimited, shared some refreshing insights on creativity, the power of brainstorming and importance of curiosity. During the workshop, he encouraged all the participants to get rid of our ballpoint pens and we embarked to a world where we can be like kids again and doodle with our colored pens.
Inspired by the workshop, I wanted to share some of the wonderful tips and approaches that I think would be helpful whether you are working on a creative pitch for a client, thinking about your life goals or looking to get more inspiration on your next project and form habits that will make invite creativity.
The following points were some of my key takeaways and a combination of ideas shared during the workshop as well as my own thoughts about them.
1. In order to be great, you need to get started
Curiosity is often associated with creativity, as it is through our questioning minds that we cultivate ideas, form assumptions, and these ideas often lead to great discoveries and hopefully, if we do something about it, we make some of our best works.
C. McNair Wilson shared the Four Habits of Highly Creative People, and one of those is challenging existing assumptions, and he said, "Everything you do well now, there was a time you didn't do at all."
History proves that we don't need to be great to get started. However, we need to get started so we can be great. In an article by Faisal Hoque, "How Curiosity Cultivates Creativity," he explained how Leonardo da Vinci began his creativity journey as a painter before he became a sculptor, an engineer, an anatomist, and a painter again.
2. Focus on what you do best
It's so easy to start something, but we often fail at consistently working toward improving our skills. I think it usually happens when we're stuck at doing things we're not truly passionate about. However, it's human nature that we like things that we're good at so in order for us to move forward and truly master our a specific skill, need to find our "holy grail" -- it could be a hobby, a new skill, a new environment that we really like and good at and work towards mastering that instead of trying to learn various things at a time.
The former Disney Imagineer challenged us with the question:
"What do you do best? Maybe you should do it all the time."
3. Add value. Don't just criticize.
One of my favorite approaches shared during the #CuriosityTour was the importance of using the phrase, "Yes, and..." It is forming a habit of agreeing yet adding value to the conversation. Normally, we try to challenge assumptions and block off more ideas by sticking on existing ideas, either agreeing or proving them wrong without nurturing an environment where others could chip in and add more ideas.
While some of our ideas may not necessarily fall in our company's roadmap and may not be approved for budget, the brainstorming process does not only help individual employees but help nurture the team who are working towards reaching a specific goal. It is through the brainstorming sessions and how we help build each other up and not tear each other's ideas down that we grow personally and develop a bond that could not possibly be done through any other ways.
4. See things differently
It's often so tempting to just simply accept existing assumptions because through challenging them we often find ourselves either at war with our own minds or with other people. However, by simply accepting universally accepted facts, we don't expand our knowledge and close our doors to the unknown world that can only be accessed by those with inquisitive and open minds.
Seeing things differently doesn't always mean we have to find ways to contradict and prove an existing truth wrong. Having a fresh perspective, being able to embrace change constantly shaking things up are just some of the "18 Things Highly Creative People Do Differently."
5. Stay curious
You've probably heard this many times in lectures, conferences, read in inspirational books and mentioned by various inspirational speakers, but it's true -- the only way to keep discovering more things and make ourselves better is to constantly be hungry in new experiences, challenge existing assumptions, be humble and open to learning new things.
Some of the best ideas that we can come up with may be from our existing day-to-day challenges, from the random strangers we often pass by the streets, from the people we meet in our travels and from various other sources we may not normally notice.
Developing habits that will lead to creativity take conscious effort and constant practice. The most important thing is that we decide what we want to improve on and dedicate our days to trying to improve and live those habits. It may not be easy, but it would be a fun and exciting journey.