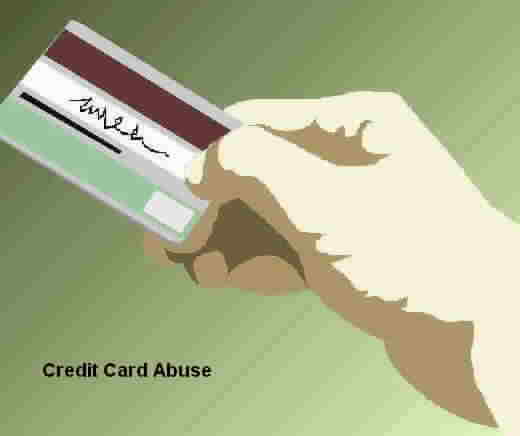 Once upon a time loans from friends and family ranked as the most prevalent way for entrepreneurs to fund business start-ups. More recently, however, credit cards have jumped to the top of the list. As a consequence, more businesses are failing.
"A recent study by Robert Scott of Monmouth University found that every
$1,000 increase in credit-card debt, increases the probability a firm will close by 2.2 percent," Alan Zell posted in SCORE's online Listserv. He is a volunteer business counselor with the Portland, Oregon chapter of the nonprofit, business mentoring organization.
Zell is alarmed that too many business owners are resorting to credit-card financing instead of getting term loans to fund their businesses. "My reason for posting the article on the forum was I believe it is something we may keep handy to show (small-business) clients who are tempted to use credit cards to finance their businesses," he says.
Credit cards are becoming more prevalent for funding start-up businesses because more traditional sources of financing have become less available during the Great Recession and financial meltdown. Consequently, some entrepreneurs use them because they cannot find other alternatives. Others choose credit cards because it is expedient and takes less effort than doing a business plan, submitting financial statements and all the paperwork that banks require to make business loans.
But it is important to know that the payback schedule for borrowed funds should match its uses. That is why the U.S. Small Business Administration structures its term loans according to how the money will be used. For example, working capital term loans amortize in five to seven years. Loans for equipment are for 10 years and real estate loans pay out in 25 years.
Credit cards are for short-term purposes only. Business entertainment and small expenditures that cannot be invoiced are examples. Furthermore, credit-card balances should be paid off monthly.
Larry Tessler, a SCORE mentor in Oakland, California says that the proper use of credit cards in business requires control and conservative usage. "For those who are disciplined using a credit card, whose balance is paid off monthly, I encourage such use," he says. "For new retailers, who must pay for inventory on delivery, sometimes a card is the only choice." That's because lines of credit for inventory are less available for companies without a solid track record.
In part, the impending commercial real estate debacle is a glaring example of borrowers mismatching the loan term with its use. In order to get lower rates and higher loan amounts, borrowers opted for five-year terms instead of longer terms that were readily available. As a result, the shorter-term loans are coming due during the worst credit crunch and real estate devaluations since the Great Depression.
Economists say that the Great Recession is over and consumers are slowly returning to the marketplace. A notable result is that small-business loans guaranteed by SBA have doubled this quarter compared to the same quarter of last year.
Bankers are slowly returning to the lending arena. And for most business borrowers, their term loans are better alternatives than credit cards.

Jerry Chautin is a volunteer SCORE business counselor, business columnist and SBA's 2006 national "Journalist of the Year" award winner. He is a former entrepreneur, commercial mortgage banker, commercial real estate dealmaker and business lender. You can follow him at www.Twitter.com/JerryChautin
Popular in the Community