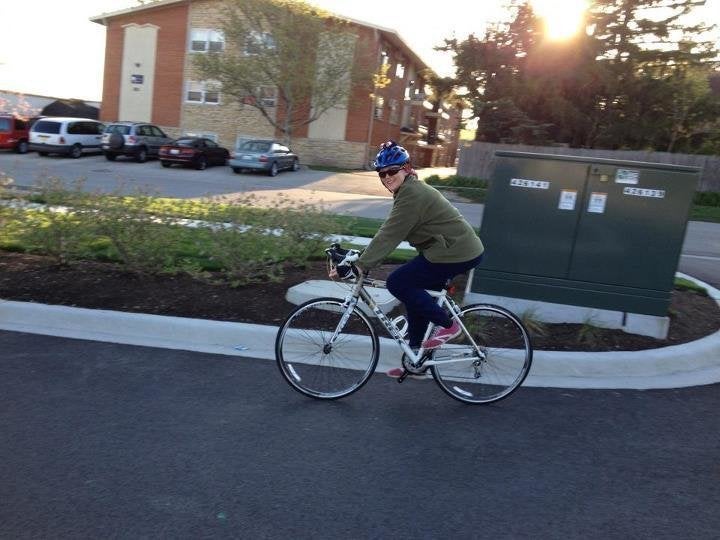 Louise Collis likes to ride her bike around the Clarendon Hills suburb of Chicago. What she doesn't like is change -- as in spare change jangling in her pocket -- and she prefers to use her credit card wherever she goes.
"I keep a credit card in my back pocket, and I don't have to carry cash around," Collis, 44, said.
Collis is the face of an increasingly cashless society. Last year 27 percent of all point-of-sale purchases were made with cash and that number is expected to drop to 23 percent by 2017, according to a report published Wednesday by Javelin Strategy & Research, a market research firm.
What was once the most secure way to pay for things -- hard cash -- is increasingly becoming currency non grata in wallets and checkouts across the country. Airlines won't take it for in-flight snacks and a growing number of stores and restaurants like Standard Market, a new neighborhood market in Chicago, won't accept it. It's plastic or bust for consumers who want to do a transaction in these card-only places.
Meanwhile, plastic cards purchases comprised 66 percent of all in-person sales, with nearly half of them, or 31 percent, made with debit cards, according to Javelin. Last year shoppers used credit cards for 29 percent of point-of-sale purchases; Javelin expects that number to rise to 33 percent by 2017. Shoppers deployed gift cards and prepaid cards for 6 percent of purchases made with plastic last year. A mere 7 percent of transactions involved use of a paper check, with such transactions projected to drop further in the next few years.
The projections for the future decline of cash are tied to the economy's health, said Aleia Van Dyke, who contributed to Javelin's report. "We have found that as the economy constricts, consumers flee back to cash because you can't overspend," she said. "But as economy starts to improve, credit usage will improve." This is the first year the market research firm conducted the study so it has no figures for earlier years.
Sales at brick-and-mortar stores represented the vast majority of all transactions, the report said, with 94 percent of retail transactions taking place in person and online purchases making up just 6 percent of them.
Collis uses her Visa credit card, issued by a local bank, for everything she can, from her $3 morning coffee at Standard Market to a Happy Meal for her 7-year-old, she said. She said there are some downsides to only using a card, like the potential for a third party to monitor everything buys. But the benefits -- like her tracking of spending patterns -- outweigh the negatives.
"Card statements give me an idea of where I am spending money, and I can easily check the last time I did something, like paid the overdue library book fines," Collis said.
For Standard Market, which opened in November, going cashless was part of its business plan. "We thought since we're new, we'll just skip the cash," said Ken Tsang, the store's marketing director. This has led to shorter checkout lines and savings in operational expenses, Tsang said.
While Standard Market accepts only debit, credit and gift cards at checkout, the store has made at least a temporary nod to the cash and carry impulse: Shoppers with hard currency can purchase a gift card at the customer service area; otherwise, it's swipe and go.
Credit card snobbery is not a new. A more affluent crowd has traditionally traded with debit and credit cards, with cash being the form of payment that everyone can use.
But the gap between the card haves and have-nots is closing with the prepaid card boom. Prepaid cards are debit cards that nearly anyone can obtain to make electronic payments without a checking account or a credit card. In fact, they have been mostly marketed to people of lesser means.
Even as American shoppers adjust to a new retail world where plastic is increasingly preferred over paper, one country has already made the transition. Sweden has largely moved to an electronic payment-based economy, where even churches take card swipes instead of coins and crumpled bills, according to a recent story in the Christian Science Monitor.
While American retailers and shoppers might begrudge the fact the banks will make a little money on each swipe because of interchange fees, they might consider another outcome from the Swedish model. The decline of cash has led to a decline in the crime rate in that Scandinavian country, the Swedish Bankers' Association claimed; both bank robberies and money transport heists plunged dramatically, according to the Monitor.
Related
Popular in the Community