Fairy godmothers do exist in real life: Just ask 36-year-old Pittsburgh resident Christina Grady.
When her fiancé called off their engagement six weeks ago, Grady made plans to move into a new apartment. But in the process of buying furniture for the new address, her Capital One credit card was shut down due to suspicious activity.
Enter Grady's fairy godmother: In a Facebook post that's since gone viral, Grady recounts how she called Capital One to clear up the matter and was connected to a customer service rep known only as "Tonya KYY905."
"I called and explained to this awesome woman Tonya that my fiancé had broken up with me and I'd moved," Grady wrote in the Facebook post earlier this week. "She was like, 'Girl, I am giving you 4,500 free miles. Go on vacation. Take so many pictures of yourself all happy and post them all over that Instagram.'"
But Tonya's kindness didn't stop there. Five days later, Grady received a text from her ex, telling her she'd received flowers at his house.
At first, Grady admits the news freaked her out a little.
"I thought the flowers would be from some creeper and I'd be afraid to sleep at night because I was alone and now had a stalker," she told The Huffington Post. "Turned out, it was just Tonya being like, 'It's cool, girl. You're gonna be OK.'"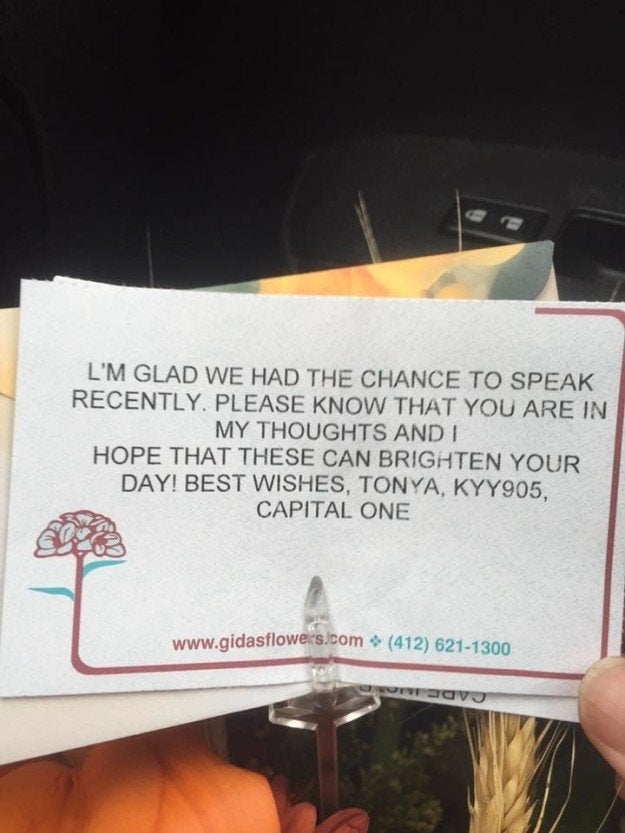 Grady teared up over the surprise, then called Tonya to thank her for the second kind gesture in a week.
"When I called to thank her, she told me her work hours and said I could call anytime if I needed her!" Grady told HuffPost. "She's adorably sweet."
In a statement to HuffPost, Capital One gave props to Tonya for going the extra mile.
"We encourage our agents to look for and act on opportunities to practice random acts of kindness for our customers," a representative said.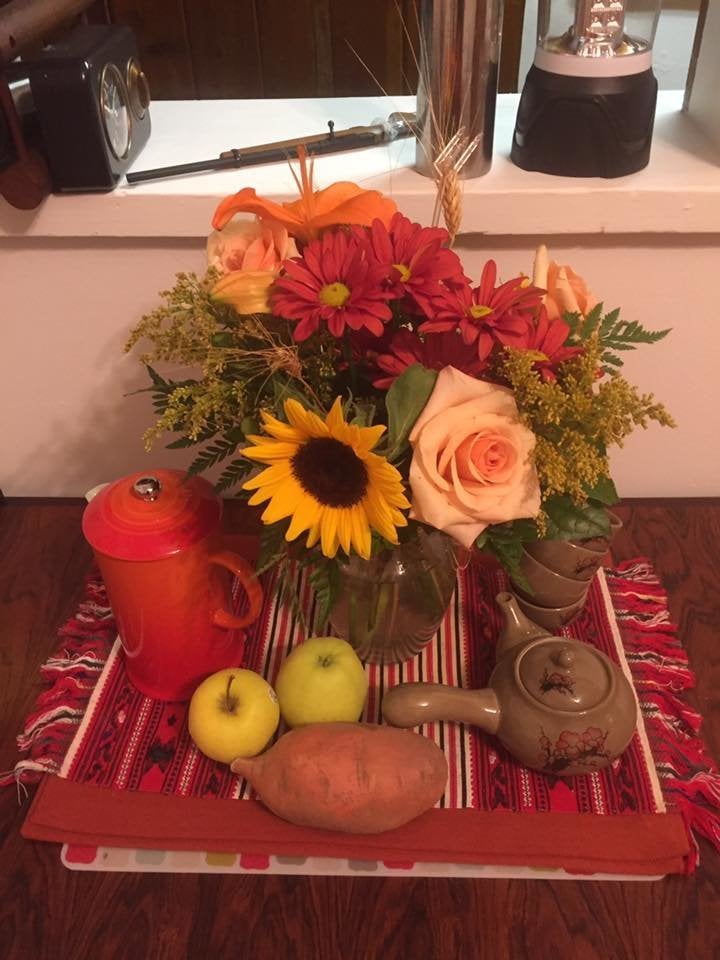 As for the miles gifted by Tonya (the 4,500 "miles" equates to about $45), Grady said she intends to use them toward her planned wedding trip to Belize. Once she makes it there, she'll "wear her wedding dress and take a bunch of pictures of herself 'marrying' pizza." (Great plan, right?)
Now that the post is going viral, Grady said she hopes people realize it's ultimately a story about sisterhood, not one about feeling broken post-split.
"I really want people to know that this isn't a anecdote about a woman being hurt, it's a story about a woman being helped," said Grady, who calls Tonya KYY905 her "hero."
Tonya KYY905, today you are the entire internet's hero.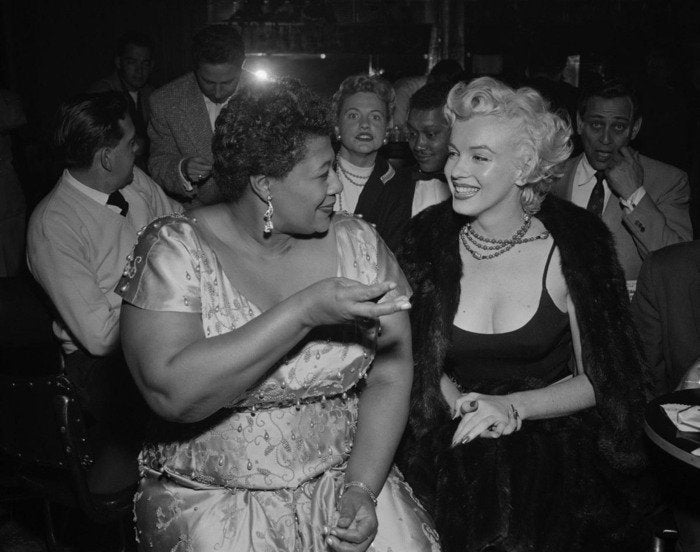 Famous Female Friendships