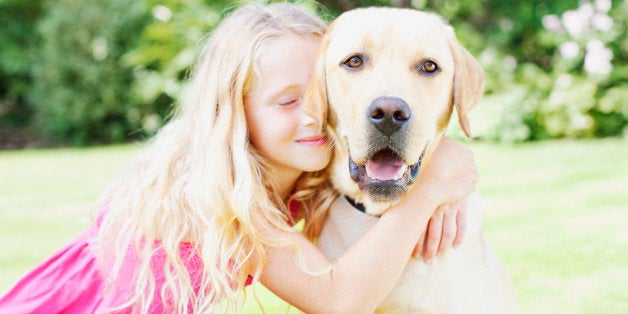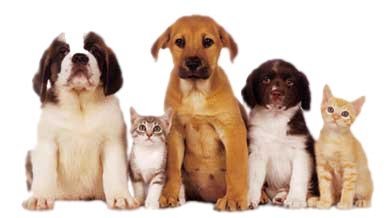 Pet ownership has tripled since the 1970's with an estimated 83.3 million owned dogs and 95.6 million owned cats. Pet ownership has been on the rise due to several factors such as animal abuse awareness campaigns and the promotion of "no-kill" shelters. Pet ownership has been linked to a healthier lifestyle by easing loneliness, reducing stress, anxiety and depression, and promotes social interaction and exercise.
Pet ownership and the amount spent on animals each year continues to increase, even despite hard economic times. It's projected that pet owners will spend a total of $60.59 billion in pet expenses this year. The largest categories of projected spending for 2015 on our pets include:
That's a lot of change that Americans are shelling out for their pets. What's even more of an anomaly is how American's are paying for these expenses. It's impossible to predict when Fido is going to get ill or have an accident. It's hard enough to create an emergency plan for your own life's emergencies, but what do we do when that emergency is our furry friend?
Setting up a payment plan with the vet is one option, but is fast disappearing. Some veterinarians offer flexibility only to longtime clients, while others do not offer payment plans at all. Vet clinics that used to offer financing options have since refused the option due to lack of repayment for medical bills.
That forces pet owners to find alternative options when their pet needs emergent medical care.
Some medical credit cards designed for human health care needs may also be used to pay for pet health care. CareCredit is probably the most popular choice and is widely accepted by 175,000 providers across the nation. A CareCredit account by Synchrony Bank offers introductory offers of 0 percent on purchases for a certain number of months, depending on your creditworthiness. This credit card offers the following fee structure and payment plans:
Introductory periods of 6, 12, and 18 months. Minimum payments are required every month in order to take advantage of the promotion.
Charges that exceed1,000 qualify for 24, 36, or 48 month promotional periods for those who want fixed monthly payments. The APR would be 14.90 percent until paid in full.
Charges that exceed2,500 qualify for the 60 month promotional offer for those who want fixed monthly payments. The APR would be 14.90 percent until paid in full.
Deferred interest will be charged on all 0 percent intro APR promotional periods if the bill isn't paid in full by the end of the promotion.
On-going APR of 26.99 percent
The Citi Health Card is another credit card option for health and vet expenses. This card offers the following fee structure and payment plans:
Deferred interest plans of 0% interest
6 months on purchases of250 or more
12 months on purchases of500 or more
18 months on purchases of750 or more
24 months on purchases of1,000 or more
Budget payment plan options
15.90% APR for 24 months for1,000 or more
15.90% APR for 36 months for1,500 or more
15.90% APR for 48 months for2,000 or more
On-going APR of 26.99%-28.9% APR
Beware of Deceptive Practices
It's important to point out that financial products offered by lesser-known banks can be very tricky and deceiving, mainly because they don't have as many eyes on them as say, American Express does. If you don't pay very close attention to the full terms of your credit card, you may lose hundreds of dollars in interest charges and fees. In 2013, for example, the CFPB ordered CareCredit (who was issued by GE Capital Retail Bank at the time) to pay $34.1 million in refunds to their cardholders for deceptive health-care credit card enrollment practices. The CFPB alleged the company had inadequate disclosures, deceptive enrollment practices, and poorly trained staff that was unable to fully explain the credit product to their clients.
Before applying, pet owners should first check with their vet office or clinic to see if these cards will be accepted. If so, it would be wise to apply ahead of time to prevent any delays in treatment. When my dog had to have emergency surgery, I opened a Discover it credit card that morning in hopes my approval letter would suffice to cover the costs, but that was not the case. The veterinary office refused to accept that as a promise-to-pay, and I was forced to open a CareCredit account the same day I opened my Discover card. I was not happy about that requirement as that put 2 hard pulls on my credit report in one day.
The process of going through an emergency with our pets is unpleasant enough without stressing over the terms of your financing and whether or not you're being ripped off. It's important to have an emergency fund or an emergency credit card for unexpected costs. Here are our top suggestions from our partners that are sure to be a great fit for your vet expenses.
Citi Simplicity® CardCiti - This credit card is known for having the least amount of fees attached with it. It comes with no annual fee, 0% APR for 21 months, and has an on-going APR of 12.99%, 17.99%, or 22.99% variable, based on creditworthiness. The extra-long 0% intro rate applies to both balance transfers and purchases, which make the Citi Simplicity Card a great option to use for major purchases.
Citi® Double Cash - This credit card offers 1% cash back for purchases, and then 1% cash back when you make your monthly payment on time. The intro 0% APR is for 15 months, which is less than some of the above promotional offers, but deferred interest doesn't apply, it comes with rewards, and the on-going APR is lower, at 12.99%-22.99% variable.
Citi® Diamond Preferred® Card - Another Citi card, the Citi Diamond preferred Card now comes with pin and chip technology and also offers one of the longest intro periods; 21 months of 0% interest on both purchases and balance transfers. The Citi Diamond Preferred card is a little different than the Citi Simplicity card because cardholders can earn Citi Easy Deals for purchases made with the card and then redeem points for on-line deals.
Related
Popular in the Community